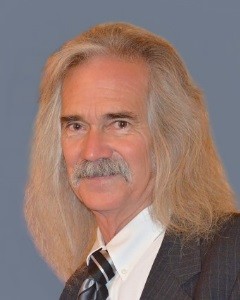 Service Information
Howard Hughes, age 67, of Hector, passed away Friday, December 30, 2016, at his home.
Funeral Service will be Thursday, January 5, 2017, at 11:00 A.M. at the United Methodist Church in Hector.
Interment will be held in the Hector City Cemetery.
Visitation will be Wednesday, January 4, 2017, from 4:00 – 8:00 P.M. at the Hughes-Hantge Funeral Chapel in Hector, and will continue on Thursday at the Church for one hour prior to the Service.
Visitation/Gathering
Hughes-Hantge Chapel
311 Main Street South
Hector, MN
Website:hughes@hantge.com
Service
United Methodist Church
300 2nd Street West
Hector, MN
Funeral Chapel
Hughes-Hantge Funeral Chapel
311 Main Street S.
Hector, MN 55342
Phone:(320) 848-6297
Cemetery
Hector City Cemetery
Renville County, Hector Township, Section 32
Hector, MN
Obituary
Howard Dean Hughes was born July 2, 1949, in Mankato, Minnesota, the first child born to Raymond and Pearl (Peterson) Hughes. The family lived in Lake Crystal until Howard was five years old. After a brief residence in Buffalo Lake, the family moved and settled in Hector. Howard was baptized and confirmed at the United Methodist Church in Hector. He graduated with the Class of 1967 from the Hector High School, and continued his education at Brown Institute in Minneapolis.
With his deep and clear voice, Howard used his communications education as a radio announcer. His career started at KDDR in Oakes, North Dakota, and moved on to KMNS in Sioux City, Iowa, KLMS in Lincoln, Nebraska, and WKKE in Asheville, North Carolina. He emceed various concerts, including Steppenwolf and the Ides of March, and his name was a huge draw for local charity or business promotions. In 1973 after Howard left radio, he went through Hazelden Treatment Center. On Valentine's Day of 2016, he celebrated 43 years of sobriety, of which he was very proud.
Howard returned to Hector and found his love. He was united in marriage to Sandra Evenson on August 10, 1974, at the First Lutheran Church in Hector. They made their home in Hector, and were blessed with three children, Samantha, Jacqueline, and Guy. For many years Howard and Sandy enjoyed vacations to Las Vegas together. Howard truly loved his family, watching his three children and eight grandchildren grow.
Howard worked closely with his father Ray with the Hughes Ambulance Service, and odds and ends jobs. He also worked for Macik's Paintin' Place. In his off time, he started his excavating business. In 1974, Howard Hughes Excavating was formed. Through the years it was a family involved business, with help from brother Don, wife Sandy, his three children, and his grandchildren were now learning and working with him. In 2006, Howard and his son, Guy, formed their partnership Hughes and Hughes Excavating LLC. Over his 43 years of business, Howard had the opportunity to work with many contractors, both private and commercial. He truly loved his time on the job.
Howard was a member of the United Methodist Church in Hector. He was a great supporter of many local organizations, and spent a few years with the Hector Fire Department. Howard enjoyed baseball, whether it was playing the game, attending the Twins games with the guys, or listening on the radio. In his younger years during the winter months, Howard enjoyed playing cards and spending time with friends in various locations. He liked watching sports of all kinds, and was a news enthusiast. A quiet and humble man, he greeted all those he met with a kind word, or with a wave as he drove by.
Howard passed away at his home surrounded by his family on Friday evening, December 30, 2016, having reached the age of 67 years, 5 months, 28 days.  Blessed be his memory.
Howard is survived by his:
Wife, Sandy Hughes of Hector;
Children:         Samantha Best and her husband, Doug, of Hector,
                        Jacqueline Markgraf of Hector,
                        Guy Hughes and his wife, Janet, of Litchfield;
Grandchildren: Dawson Best, Carter Best, Hallie Best, Hope Markgraf, Marvin Markgraf, Carl Markgraf, Raymond Markgraf, and Eden Hughes;
Brother, Don Hughes and his wife, Tammy, of Hector;
Sister, Cindy Christopherson of Hector;
Brothers-in-law and Sisters-in-Law: Stanley (Gail) Evenson of Hutchinson, Susan (Bruce) Precht of Hutchinson; Sharon Lothert of Hector, Shelia (Greg) Krueger of Hector, Sarah (Ron) Homan of Hector, Tim Franzeen (Michelle) of Buffalo Lake;
many nieces, nephews, aunts, uncles, other relatives, and many friends.
Howard was preceded in death by his Parents, Ray and Pearl Hughes, Father-in-law and Mother-in-law, Marvin and Delores Evenson, Sister-in-law Stacey Franzeen, Brother-in-law Donald Lothert, Niece Athena Krueger, his Grandparents, and many beloved aunts, uncles, and cousins.