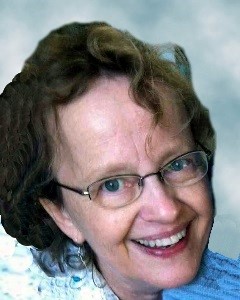 Service Information
Jacquelyn Frerichs, age 70, of Hutchinson, passed away on Thursday, January 21, 2016, at her home in Hutchinson.
Memorial Services will be Tuesday, January 26th, at 11:00 A.M., at New Journey United Church of Christ (formerly First Congregational United Church of Christ) in Hutchinson. With interment in the St. Peter's Cemetery in Talmage, Nebraska at a later date.
Gathering of family and friends will be one hour prior to the service at the church.
Memorials preferred to Hope Lodge, Minneapolis.
Visitation/Gathering
New Journey United Church of Christ
31 4th Street SW
Hutchinson, MN
Service
New Journey United Church of Christ
31 4th Street SW
Hutchinson, MN
Funeral Chapel
Dobratz-Hantge Funeral Chapel
899 Highway 15 South
Hutchinson, MN 55350
Phone:(320) 587-2128
Obituary
Jacquelyn Sue Frerichs passed away peacefully at the age of 70 on January 21, 2016, at her home after a struggle with cancer.  Jacquie was born Jacquelyn Sue Roberg on February 6, 1945, in Duluth, MN, to Beatrice and William Roberg.
Jacquie grew up in Fountain City, Wisconsin and Duluth, Minnesota. An excellent student, she enjoyed playing the piano and organ, riding her horse, singing in the choir and being with her friends. Her love of music became a life-long passion. She graduated from St. Olaf College with a degree in piano performance. While there, she also enjoyed singing in different choirs and accompanying other music majors. In fact, she met her future husband, David Michael Frerichs because of her ties to music. She graduated from college in 1967, and married David June 17, 1967, in Northfield, MN.
Jacquie and David traveled and moved a lot during his service in the Air Force during their marriage. Regardless of where they lived, she continued to study the piano and taught lessons.  Tragically, David was killed in a private plane crash in 1975.
She moved to Sioux Falls, SD in 1978, with her family, where they lived for 10 years. She raised her children, taught piano and was the organist at First Congregational Church. After moving to Worthington in 1988, MN, Jacquie returned to college and graduate school and earned her Master's Degree in Speech and Language Pathology.
Jacquie enjoyed working as a speech pathologist in southwestern Minnesota and at the Jackson County Public Schools. She found the field fascinating and enjoyed the many kids with whom she worked. Virtually every day, she would have a story about a funny thing a student had said or done. She found delight and humor in the everyday happenings throughout her life.
All of Jacquie's life, she taught piano, played the organ as a church organist, and played for funerals and weddings. Music energized her. Bach was one of her favorite composers and playing (or teaching) his music brought her great joy. She has passed that love of music on to her three daughters.
Grateful for having shared her life are her three daughters, Jennifer (Joe) Kirby of Sioux Falls, S.D., Sarah Frerichs (Mark Dobbrow) of San Francisco, CA and Laura Frerichs (Adam Cullip) of Hutchinson, MN. She enjoyed and loved her five grandchildren: Tess, Paige and Leah Kirby and Eli and William Cullip. She and Eli spent countless hours together and had a special connection. Sisters, Marilyn (Ronald) Dille and Kathlyn Nystrom.
Jacquie was preceded in death by her parents, William and Beatrice Roberg; Husband, David Frerichs.