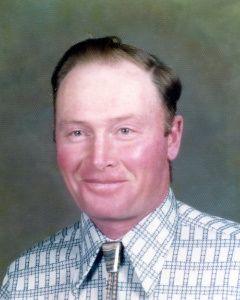 Service Information
James J. Field, age 92, of Shakopee, formerly of Hutchinson, Minnesota, passed away on Monday, October 16, 2023, at St. Francis Hospital in Shakopee, Minnesota.
Gathering of Family and Friends will be held Saturday, November 4, 2023, from 10:00 A.M.-12:00 P.M., at Dobratz-Hantge Funeral Chapel in Hutchinson.
Funeral Chapel
Dobratz-Hantge Funeral Chapel
899 Highway 15 South
Hutchinson, MN 55350
Phone:(320) 587-2128
Obituary
James "Jim" John Field was born on September 25, 1931, to Guy and Stella (Bell) Field in Hutchinson Township, Minnesota. Jim was a third-generation family member attending the one room District #44 schoolhouse in rural McLeod County, before transferring to Hutchinson High School where he graduated with the class of 1949. Jim furthered his education at the University of Minnesota, and proudly graduated with a Bachelor's Degree. While studying at the University, he met Mary Louise Markley.
Jim entered active military in the United States Army on August 27, 1953, and proudly served his country during the Korean War. He was honorably discharged on June 24, 1955, and achieved the rank of Corporal.
Jim and Mary were married on June 14th, 1953. After being discharged from active duty, he moved back to the Hutchinson area where he and Mary bought and ran their own Holstein dairy operation, while raising their four children: Carol, Nancy, Linda, and Roger. Jim and Mary were blessed with over 42 years of marriage before Mary's passing in 1996.
Jim and Mary enjoyed travelling the US and abroad, visiting friends and relatives, and taking grandkids on vacation in their RV. Jim enjoyed many years of retirement during which he continued his travels, enjoyed 16 years of living in Rochester, woodworking projects, "puttering" in the shop, photography/videography, and genealogy.
In his later years, Jim often expressed his pride in his children, grandchildren, and great grandchildren and enjoyed their accomplishments big and small, and knew he was blessed in having the opportunity to spend time getting to know them all.
After a long and blessed life, and surrounded by family, James John Field peacefully left this earth on Monday, October 16, 2023, at the age of 92 years. He will be a dearly missed Dad, Grandpa and Great Grandpa.
Blessed be his memory.
Jim is survived by his:
Children, Carol Weist,
Nancy Thiel,
Linda Sederstrom (Scott),
and Roger Field (Tammy);
Grandchildren, Ruth Earsley-Camp (David), Anita Mortaloni (Jeff), Laura Roady (Ryan), Sandy Gress (Matt), Blayne Field (Kelsey Zielke), and Hannah Field (Ryan Muckenhirn);
Great-grandchildren, Patrick Weist, Candi Earsley, Jeremy Earsley, Clara Gress, Henry Gress, William Gress, Jackson Mortaloni, Emma Roady, and Owen Roady;
Brother, Sherman William "Bill" Field;
Sisters-in-law, Roxanne Field,
and Marie (Tei-Tei) Markley;
Stepchildren, Nieces, Nephews, other relatives and friends.
Jim is preceded in death by his Parents, Guy and Stella Field; Parents-in-law, Max and Gladys (Fitzgerald) Markley; First Wife, Mary Louise Field; Second Wife, Marlene Staley; Siblings, Rose Johnson, Milton Field, and George Field; Sisters-in-law, Jeanette Field, Shirley Field, Mary (Braun) Field, Katie Field, and Geraldine Drewry; Brothers-in-law, Harry Markley, Melvin Johnson, and Stan Drewry; Son-in-law, James (Pete) Weist; Nephew, Lane Johnson.