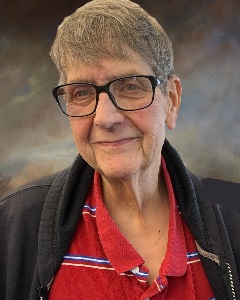 Service Information
James "Jim" Garrison, Jr. age 68, of Fairfax passed away Saturday, September 3, 2022, at St. Mary's Hospital in Rochester.
Gathering of Family and Friends will be Tuesday, September 13, 2022, from 2:00 P.M.-4:00 P.M. at the Fairfax Community Center in Fairfax.
A Celebration of Life will be held at 4:00 P.M. with interment following at Fort Ridgely Cemetery, Ridgely Township, Nicollet County, Minnesota.
Visitation/Gathering
Fairfax Community Center
300 Park St. S.
Fairfax, MN
Renville
Service
Fairfax Community Center
300 Park St. S.
Fairfax, MN
Renville
Funeral Chapel
Hauser-Hantge Funeral Chapel
601 South Park Street
Fairfax, MN 55332
Phone:(507) 426-7274
Cemetery
Ft. Ridgely Cemetery (Ridgely Twp)
Ridgely Township, rural Fairfax
Fairfax, MN
Obituary
James "Jim" Arthur Garrison Jr. was born on January 12, 1954, in Janesville, Wisconsin, to James and Darlene (Waterman) Garrison.
Soon thereafter, they moved back to Clarksville, Iowa, to be near family again. Clarksville remained their home for many years. Even after life led them away, Clarksville always remained their home in their hearts. At an early age, Jim was drawn to cars and quickly became his passion. As a young teenager, he got a hold of an old car and drug it home with a tractor with help from his little sister and proceeded to take it apart to fix it. And so, it began.
His early car years, he worked as a painter/body man for his Uncle Bill Garrison at Garrison Ford in Humboldt, Iowa. Afterwards, he moved to Jackson, Minnesota, and proceeded to sell cars for a few years before moving to Belle Plaine, Minnesota, and opening his own used car dealership, Jim's Auto Sales in Jordan Minnesota.
Whether Jim was working on a car, at one of many, many car auctions, mowing the yard, a fishing trip with his father-in-law, Richard, a mission with his mother Darlene to get ice cream, cook and clean for his wife and spoiling her, or watching car races, he always loved talking to all of his friends regularly and spending the holidays with family and friends.
Jim passed away Saturday, September 3, 2022, at St Mary's Hospital in Rochester, Minnesota, at the age of 68 years.
He will be missed.
Jim is survived by his:
wife Melanie and dog, Oscar;
sons, Gary and Frank;
daughter, Jessica;
grandchildren, Kayla, Charlie Jo, MacKayla, Alyssa and Evan;
great grandchildren, Blakely and Cody;
step daughter, Dana;
step son, Anthony (Tony);
step granddaughter, Kennedy;
sister, Lorraine (Dalton);
brothers, Doug and Mark (Joan);
nieces, nephews, other relatives and friends.
Jim was preceded in death by his eldest daughter, Paula on March 6, 2019.