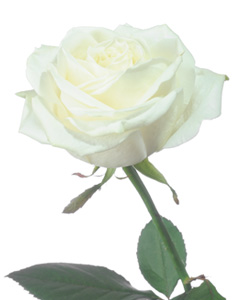 Service Information
James "Jim" Schreiber, age 93, of Litchfield, Minnesota, passed away on Tuesday, July 11, 2017, at his home in rural Litchfield.
Memorial Services will be held at 11:30 A.M., Thursday, July 20, 2017, at the United Methodist Church in Osseo, Minnesota. Interment will be in the Brooklyn-Crystal Cemetery in Brooklyn Park, Minnesota.
A gathering of family and friends will be held at 10:30 A.M. Thursday morning until the time of the service at the church.
Visitation/Gathering
Service
Funeral Chapel
Hantge Funeral Chapel
100 First Street
Darwin, MN 55324
Phone:(320) 693-8710
Cemetery
Brooklyn-Crystal Cemetery
W Broadway Ave
Brooklyn Park, MN
Hennepin
Obituary
James "Jim" Schreiber, the son of Elmer and Goldie Schreiber was born January 6, 1924 in Brooklyn Township. He grew up on a potato farm in Brooklyn Township (later Brooklyn Park). He attended a one-room school house (known as Schreiber School) in that area.
Jim married Pearl (Crooker) on January 17, 1942.  At this time, Jim had been farming with his father Elmer.  Jim and Pearl later moved and purchased a farm in 1952, near Brooklyn Park where they grew potatoes.   Winters were spent feeding 100 head of steers. He later moved with Pearl to a Litchfield farm in 1989, growing corn and soybeans.
Jim had a love of farming since he was a young boy, taking produce to sell at the Minneapolis Farmer's Market. Jim also sold for Pioneer Seed Company for many years. He was one of the charter members of the Minnesota Corn Growers Association; he also served as a state board member for that organization for several years.
Along with farming, Jim loved working with wood. He built garages (which were moved to Litchfield farm), cabin home, remodeled several homes, built truck boxes, dog houses when needed, and step stools. He gave the step stools to people that used them at their businesses.
Jim passed away at his home under Hospice Care. He had a very special caregiver, Julie Swanson. They enjoyed teasing each other about what medicine he should be taking, along with watching Gun Smoke and Perry Mason shows late at night. He had a natural ability to be comical; he will be remembered for all the jokes and cartoons that he shared with people.
Blessed be his memory.
Jim is survived by his:
Children, David Schreiber and his wife, Pat of Litchfield, MN,
                Dennis Schreiber and his wife, Joyce of Litchfield, MN,
                Dorothy Logan and her husband, Tim of Crystal, MN;
13 Grandchildren, Sherri (Andy) Virnig, Shelli Steenerson, Sandi (George) Moore, Dan (Julie) Swanson, Staci (Greg) Jones, Denise (Chris) Waller, Darren (Sabrina) Schreiber, Ron (Monica) Schreiber,  Jason Schreiber, Dan Schreiber (Tammy Reese), Angela (BJ) Becker, James and Nicole Logan;
20 Great-Grandchildren;
9 Great Great-Grandchildren;
Sister, Dort Lofstrom of Brainerd, MN;
Many nieces, nephews, and other relatives and friends.
Jim is preceded in death by his Parents, Elmer and Goldie Schreiber; Wife, Pearl Schreiber; Daughter, Ginny O'Connor and her husband, Wally; Sister, Vera Aubart and her husband, Ted; Brothers, Glen Schreiber and Joe Schreiber and his wife, Donna.