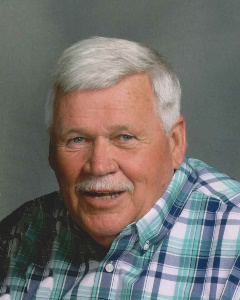 Service Information
James "Matt" Brennan, husband of Jane, age 70, of Darwin, Minnesota, passed away on July 9, 2023, at his home in Darwin.
A Celebration of Life will be held on Sunday, July 30, 2023, from 1:00-5:00 P.M. at the Darwin Rod and Gun Club in Darwin.
Visitation/Gathering
Darwin Rod and Gun Club
27902 668th Avenue
Darwin, MN
Meeker
Funeral Chapel
Hantge Funeral Chapel
100 First Street
Darwin, MN 55324
Phone:(320) 693-8710
Obituary
Matt (James) Brennan, 70, of Darwin, MN, passed away unexpectedly on July 9th, 2023, at his home. He was born on May 6, 1953, in Madelia, MN, the son of James B. and Mary M. (Lansing) Brennan.
Matt graduated from Madelia High School and later went on to Vocational School. He pursued his career in Agronomy through his retirement in December of 2019. Matt married the love of his life, Jane (Wemeier) Brennan in 1982. They celebrated their 41st year of marriage on May 1, 2023.
Matt was a true example of a loving husband, brother, dad, grandpa, and friend who always put others before himself. He loved living on the lake with his partner in crime (Jane). Together they love to go on pontoon rides, fish off the dock/ice fish, have coffee with the neighbors, go on wildlife runs, make countless memories with their grandkids, and go on Sanford and Sons runs. You could also always find Matt sitting on the veranda with his fly swatter and a cold one and cleaning up after Jane in the kitchen.
Survived by his loving wife Jane (Wemeier) Brennan, his son Joe and wife Nicole (Koistinen) Brennan and their children Brooklynn and Zach, his son Will and wife Brittany (Karls) Brennan and their children Carson, Landon, and Rogan, and his stepson Nate and wife Tami (Eisenschenk) Bliss and their children Caden, Masen, and Ashten.