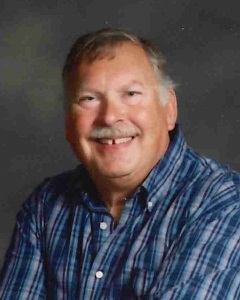 Service Information
James "Moose" Eilrich, age 68, of Ely and formerly of Gaylord, Minnesota, passed away on Sunday, June 4, 2023, at his son's home in Lonsdale, Minnesota.
Memorial Service will be Tuesday, June 13, 2023, 11:00 A.M. at Immanuel Lutheran Church in Gaylord with interment in St. John's Lutheran Cemetery, Arlington Township, Sibley County, Minnesota, at a later date.
Gathering of Family and Friends will be from 9:00 A.M.-11:00 A.M., 2 hours prior, ALL at church.
Visitation/Gathering
Immanuel Lutheran Church
315 5th Street
Gaylord, MN
Service
Immanuel Lutheran Church
315 5th Street
Gaylord, MN
Funeral Chapel
Egesdal Funeral Home
74 Main Avenue
Gaylord, MN 55334
Phone:(507) 237-2388
Cemetery
St. John's Lutheran Cemetery
38597 MN-19
Arlington, MN
Sibley
Obituary
James "Moose" Paul Eilrich was born on December 9, 1954, in Gaylord, Minnesota. He was the son of Paul and Gladys (Harder) Eilrich. James was baptized as an infant on December 26, 1954, and was later confirmed in his faith as a youth on March 30, 1969, both at Immanuel Lutheran Church in Gaylord. He received his education at Immanuel Lutheran School in Gaylord through the eighth grade, which instilled his strong faith and belief in God. He was a graduate of the Gaylord High School Class of 1973. He was a member of the Gaylord football team, who won state in 1972 and was also part of the state basketball team in 1973. James furthered his education for auto mechanics at Hutchinson Vo-Tech.
On May 9, 1981, James was united in marriage to Karen Deno at St. John's Lutheran Church, Arlington Township, Sibley County, Minnesota. After their marriage, the couple resided in Coon Rapids, Minnesota, for 26 years. They relocated to Chisholm, Minnesota, for 13 years and settled in Ely, Minnesota. James and Karen were blessed with two wonderful sons, Robert and Timothy. James was employed as maintenance mechanic, maintenance manager, construction manager and later interim maintenance director for the University of Minnesota Hospital/Fairview University. In his retirement he installed windmills and solar energy panels, enjoyed remodeling and renovating cabins together with Karen. He was hardworking with integrity, always there to help and was a go to person for advice or input. James and Karen shared 42 years of marriage.
James was a member of Grace Lutheran Church in Chisholm, Minnesota.
James enjoyed hunting, fishing, camping, vacationing in Mexico, skiing, snowmobiling and "whistling." He enjoyed spending his last two winters in Texas. He loved to sit on the dock at the cabin and watch the loons, trumpeter swans, and the northern lights. James cherished the time he spent with his family, especially his children and grandchildren, and having "cocktails" with friends.
James is survived by his:
Wife,   Karen Eilrich of Ely, MN;
Sons,   Robert Eilrich and his wife, Missy of Lonsdale, MN, and
            Timothy Eilrich and his wife, Abbie of Elk River, MN;
Grandchildren, Theodore, Elliana, Evelyn, Rylan, Sebastian, and Scarlett;
Mother, Gladys Eilrich of Ely, MN;
Sister, Bonnie Blatchford of Detroit Lakes, MN;
Brother, Wayne Eilrich of Mankato, MN;
Father-in-law and Mother-in-law, Anthony and Alice Deno of Gaylord, MN;
Sisters-in-law, Judy Koester of Apple Valley, MN, and Susan Deno of Richfield, MN;
Brothers-in-law, Duane Deno of Gaylord, MN, Glen (Rosemary) Deno of Gaylord, MN, and Tom Deno of Shakopee, MN;
Many nieces, nephews, other relatives and friends.
James was preceded in death by his Father, Paul Eilrich; Brother-in-law, James Koester.