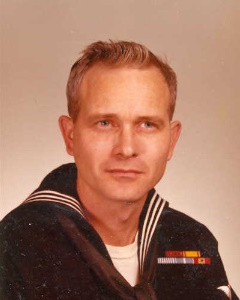 Service Information
James R. Froemming, age 89, of Chanute, Kansas, formerly of Hutchinson, Minnesota, passed away on Saturday, September 9, 2023.
Private Family Graveside Service will be held.
Funeral Chapel
Dobratz-Hantge Funeral Chapel
899 Highway 15 South
Hutchinson, MN 55350
Phone:(320) 587-2128
Obituary
James R. Froemming was born to Walter and Thelma (Doring) Froemming March 27th, 1934, in Cedar Mills, Minnesota. He retired after 22 years of service in the U.S. Navy and lived much of his life after the Navy on the family farm in Hutchinson, Minnesota. His last few years of life were in Kansas near his children.
James is survived by two sons, Mark of Erie, KS, and David of Humboldt, KS, and three daughters, Karen Kirk, Terri Stewart and Donna Gregg of the Branson MO area; brothers Walter of Hutchinson, MN and Russlie of Annandale, MN, 8 grandchildren and 11 great grandchildren. He was preceded in death by infant son Brian, brother John, sisters Gay Gloege and Gail Popp and granddaughter Alicia Stewart.