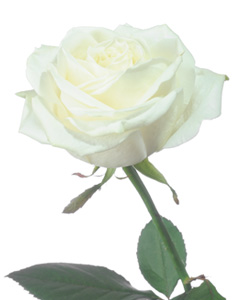 Service Information
Memorial service, Tuesday, December 6, 2016, from 6:00 pm to 8:00 pm at David Will's house.
Please call for address details:
            Heather Scott – 320.583.7798            David Will -  320.405.9417
Everyone is welcome to celebrate Jarrod's life with us.
Pastor Dr. Lee Allison, Lead Pastor, Riverside Church will lead us in Jarrod's Memorial.
Funeral Chapel
Johnson-McBride Funeral Chapel
1222 Hennepin Avenue
Glencoe, MN 55336
Phone:(320) 864-3737
Obituary
Jarrod Paul Scott, age 23, of Hutchinson, MN was born at Methodist Hospital in St. Louis Park on February 9, 1993.
God called Jarrod home on Friday, November 25, 2016. 
Jarrod attended St. Pius Catholic School until the 6th grade when he then attended GSL through his Junior year. Jarrod graduated from Northeast Range High School, Babbit, MN in 2012.
Jarrod was the Glencoe Stars' star goalie for many years. He loved to travel. Jarrod was a very fun and energetic young man. He enjoyed playing basketball.  Jarrod was known for his ryhmes, he would often call his friends and ask them to come over and cypher "rap." He always told them to bring the flava "their style." Jarrod was very caring. When Jarrod walked through the door he lit up the room with his smile and flava. He will be greatly missed and never, ever forgotten.
Blessed be his memory.
Madelyn Gislason, daughter, of Roseau, MN
Heather Scott, mother, of Hutchinson, MN
Greg Scott, father and his wife, Aimee, of Glencoe, MN
John Scott, brother, of Hutchinson, MN
David Will, step-brother, of Hutchinson, MN
Mike Scott, uncle, of Cottondale, FL
Jeff Scott, uncle and his wife Christine, of Maple Grove, MN
Grandfather, John Scott Sr. of Victoria, MN
Grandmother, Marjorie Johnson of Hutchinson, MN
Cousins and friends
Jarrod is preceded in death by his Grandmother, Gloria Scott