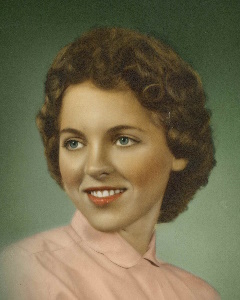 Service Information
Jean "Jeanne" Cassens, wife of Bryce, age 79, of Hutchinson, Minnesota, passed away on Monday, August 14, 2023, at her home in Hutchinson.
Funeral Service will be held on Thursday, August 17, 2023, at 11:00 A.M. at Peace Lutheran Church in Hutchinson, with interment in the church cemetery.
Visitation will be held on Wednesday, August 16, 2023, from 5:00-7:00 P.M. at Dobratz Hantge Funeral Chapel in Hutchinson, and will continue one hour prior to the service at the church.
Visitation/Gathering
Dobratz-Hantge Chapel
899 Highway 15 South
Hutchinson, MN
Website:hantge.com
Service
Peace Lutheran Church
400 Franklin Street SW
Hutchinson, MN
Funeral Chapel
Dobratz-Hantge Funeral Chapel
899 Highway 15 South
Hutchinson, MN 55350
Phone:(320) 587-2128
Cemetery
Peace Lutheran Cemetery (Hutchinson)
205th Drive
Hutchinson, MN
Obituary
Jean "Jeanne" Joyce Cassens was born on November 5, 1943, in Hutchinson, Minnesota. She was the daughter of Carl and Joyce (Erickson) Karg. Jeanne came from a family of 11 children, so she often did a lot of babysitting for nieces, nephews, and other special little friends. Jeanne was baptized as an infant on January 2, 1944, at Frieden's Lutheran Parsonage in Hutchinson, and confirmed on May 19, 1957, by Reverend Donald Buelow, at Peace Lutheran Church in Hutchinson. She received her education for six years at District #79 Country School in Hutchinson Township before transferring to public school. Jean was a graduate of the Hutchinson High School Class of 1961.
On April 28, 1960, Jeanne was united in marriage to the love of her life, Bryce Cassens at Peace Lutheran Church in Hutchinson by Reverend Julius Buelow. Their marriage was witnessed by Harlow Karg and Kay Cassens. This marriage was blessed with three children, Randy, Tony, and Brian. Jeanne and Bryce made their home in Hutchinson. They shared 63 years of marriage.
Jeanne was self-employed since 1952, in Home Health Care. She took Nurses Aid classes at Ridgewater College in Hutchinson, as well as business classes to improve her additional cleaning business. Jeanne and Bryce worked together in concessions for the Trap Range at Gopher Campfire for approximately 25 years. She retired in 2022. Jean was a member of Peace Lutheran Church in Hutchinson. Once a month, Jeanne chauffeured friends from Peace Lutheran Church to the Bethesda Thrift Shop in Minneapolis, Minnesota. They delivered donated items from the church and worked at Bethesda for the day.
In her younger years, she enjoyed going to drive-in movies, roller-skating, and Bryce thinks he taught her how to ice skate! When Jeanne and Bryce's children were young, they enjoyed camping and having campfires at the lake. Jeanne also enjoyed dancing, baking, coffee parties, and going out to lunch. She especially enjoyed spending time with her family, grandchildren and friends.
Jeanne was diagnosed with cancer on July 12, 2022. She was called to her heavenly home on Monday, August 14, 2023, at the age of 79. Jeanne was a fighter and had always remained positive throughout her journey. Her faith never faltered. Jeanne had a loving heart filled with kindness and always helped others in any way that she could.
Blessed be her memory.
Jeanne is survived by her:
Husband, Bryce Cassens of Hutchinson, MN;
Son, Brian Cassens and his wife, Renee of Hutchinson, MN;
Grandchildren, Dusty (Chelsey) Cassens, Nicholas Cassens, Haley (Josh) Grass, Brandon (Madison) Cassens;
Great Grandchildren, Delilah and Stella Cassens, and Baby Cassens due in November;
Siblings, Darlene Strhelke of New Germany, MN,
Harvey Karg and his wife, June of Hutchinson, MN,
Harlow Karg and his wife, Wilma of Brownton, MN,
Joy Erickson of Bird Island, MN,
Carlie Karg and his wife, Kay of Hutchinson, MN,
Van Karg and his wife, LeAnn of Dassel, MN,
Linda Juncewski and her husband, Lenny of Darwin, MN,
Jon Karg and his wife, Gayle of Forest Lake, MN,
Gwen Wichman of Hutchinson, MN,
Todd Karg and his wife, Cindy of Hutchinson, MN;
Daughter-in-law, Michelle Cassens of Rice, MN;
Many nieces, nephews, other relatives and friends.
Jeanne is preceded in death by her Parents, Carl and Joyce Karg; Sons, Tony Cassens, Randy Cassens; Grandson, Mitchell Cassens; Father and Mother-in-law, Bryce and Gertie Cassens; Brothers-in-law, Vern Strhelke, Roger Erickson; Sister-in-law, Barb Cassens.