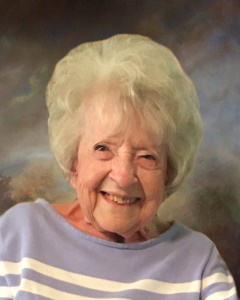 Service Information
Jeanne M. Aeschliman, age 85, of Buffalo Lake, Minnesota, passed away on Sunday, October 9, 2022, at Prairie View Assisted Living in Hector, Minnesota.
Funeral Service will be held Friday, October 14, 2022, at 11:00 A.M at Zion Evangelical Lutheran Church in Olivia, Minnesota, with interment in the Olivia Cemetery.
Visitation will be held one hour prior to the service at the church.
Visitation/Gathering
Zion Evangelical Lutheran Church
507 S 11th Street
Olivia, MN
Service
Zion Evangelical Lutheran Church
507 S 11th Street
Olivia, MN
Funeral Chapel
Hughes-Hantge Funeral Chapel
311 Main Street S.
Hector, MN 55342
Phone:(320) 848-6297
Cemetery
Olivia Cemetery
Olivia, MN
Obituary
Jeanne Myrel Aeschliman was born on January 5, 1937, to Walter and Cordia (Hochsprung) Gaulke at the family farm in Bismarck Township in rural Winthrop, MN. She was baptized at St. John's Lutheran Church in Bismarck Township. At the age of four, her family moved to Litchfield where she was confirmed at St. Paul's Evangelical Lutheran Church and graduated from high school in 1955. She furthered her education at Dr. Martin Luther College in New Ulm, earning a degree in Lutheran elementary education. Jeanne started her career teaching grades one through four at Zion Lutheran School in Valentine, NE. While in Valentine, she met the love of her life - Roy Aeschliman. They were united in marriage on June 18, 1960, at Immanuel Lutheran Church in Brownton, MN. Throughout their marriage they lived in Brownton, Winthrop, Mayer, and St. Paul before settling on a farm near Buffalo Lake in 1980. Jeanne taught for a number of years in various towns until she was diagnosed with Rheumatoid Arthritis at the age of 40. When Roy worked long hours, her beloved dog Muffet kept her good company. Together Jeanne and Roy raised guinea hens for over ten years on their farm. They loved nature and made their home an oasis for deer, birds, and squirrels. She had a green thumb, raising many beautiful flowers and kept numerous house plants. They enjoyed traveling together and visited every state park in Minnesota. Jeanne and Roy were faithful members of Zion Lutheran Church in Olivia. Jeanne volunteered her time and talents at church, including writing the Christmas program for ten years.
To know Jeanne was to love her. When she told you she was praying for you, it was like you could feel the extra armor of God surround you. She gave freely of her advice, wisdom, and love. Although she was not a mother by normal definition, she cared for many of her extended family as a mother would. Jeanne touched countless lives through her years of teaching and made it a point to get to know everyone that she met on a personal level. She kept up with several people in her life through letters and cards. She always remembered to send cards for birthdays, anniversaries, special days, and holidays. Her Christmas card was always well thought out and had a theme that she carried through down to the paper it was printed on. Her collection of tea pots had grown quite large throughout the years totaling over 250, the Lipton ones being her favorites. Jeanne was serious about her sports, especially the Minnesota Twins, rarely missing a game on TV. If she wasn't watching sports or the news, it was likely the Hallmark Channel was on. She loved people and was active in many activities when she moved to Prairie View of Hector in 2015 when Roy passed away. Jeanne had an eye for design and was very creative. Decorating for all of the holidays and seasons brought her much joy. While it wasn't easy for her to get around because of her diagnosis, she never let her inabilities get her down. She was always very positive and concerned about those around her. Jeanne's sweet smile, gentle spirit, and heart of gold will be missed by many. Her immeasurable love for the Lord was evident in everything she did. Jeanne had no fear of death as she believed that she would be with Jesus in Heaven, because all who believe in Jesus will be saved and live forever with their Savior in Heaven.
Jeanne is survived by her siblings: Theola Fors of Hector, Minnesota, Lu Hadler and her husband Duane of Farmington, Minnesota, Shirley Lewis and her husband Fred of Rogers, Arkansas, and Glenn Gaulke and his wife, Darlene of Hector, Minnesota; Brothers-in-law and sisters-in-law: Jeannine Hoffman and her husband Arnie of Valentine, Nebraska, Vernon E. Aeschliman and his wife Pat of Rocky Point, North Carolina, Robin L. Aeschliman of Hanna, Wyoming, Richard L. Aeschliman of Laramie, Wyoming, and Susan Aeschliman of Laramie, Wyoming; Many nieces, nephews, other relatives, and friends.
Jeanne was preceded in death by her parents; her husband of 55 years, Roy; and her sisters and their spouses, Alice (Wilbert) Fransen and Theresa (Lawrence) Martini; her brothers-in-law: Cecil Fors, Eugene Aeschliman, Harvey Aeschliman, and Darwin Aeschliman; and her sister-in-law, Dee Hronek.