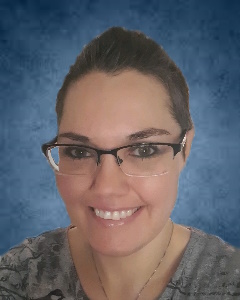 Service Information
Jennifer K. Horsman, age 43, of Hector, Minnesota, passed away on Wednesday, June 21, 2023, at her home in Hector, Minnesota.
Memorial Service will be held Thursday, July 6, 2023, at 1:00 P.M at Peace Lutheran Church in Cosmos, Minnesota, with interment in the Peace Lutheran Church Cemetery.
Gathering of Family and Friends will be held one hour prior to the service at the church.
Visitation/Gathering
Peace Lutheran Church
140 Saturn Street N
Cosmos, MN
Service
Peace Lutheran Church
140 Saturn Street N
Cosmos, MN
Funeral Chapel
Hughes-Hantge Funeral Chapel
311 Main Street S.
Hector, MN 55342
Phone:(320) 848-6297
Cemetery
Peace Lutheran Cemetery (Cosmos)
Meeker County, Cosmos
Cosmos, MN
Obituary
Jennifer Kay Horsman was born October 30, 1979, in Paynesville, Minnesota, to Gilbert and Patricia (Blad) Theisen. Her family later relocated to Grove City, Minnesota. Jennifer attended ACGC school, where she met her future husband, Justin. She continued her education at Ridgewater College in Willmar, Minnesota, receiving a general diploma. Jennifer furthered her education in St. Cloud, Minnesota, where she studied Psychology. She later received a Veterinary Technology Degree from Globe College in Oakdale, Minnesota.
Jennifer and Justin were married June 24, 2006. They had four children together, Lydia (10), Riley (8), Liam (5), and Elaina (4), whom she loved and adored deeply.
Jennifer's favorite colors were Blue and Purple, and she loved animals, especially her cats. She enjoyed gardening and exploring old sites. Jennifer loved music and singing. She had a beautiful voice, and it will always be remembered. Jennifer had great compassion, and when not with her children and family, she would often use her time to help others.
Jennifer passed away unexpectedly in the comfort of her home in Hector, Minnesota on Wednesday, June 21, 2023, at the age of 43 years.
Blessed be her memory.
She is survived by her:
Husband, Justin Horsman of Hector, MN;
Children, Lydia, Riley, Liam, and Elena;
Parents, Gilbert and Patricia Theisen of Grove City MN;
Siblings, Dennis Blad of St Cloud, MN,
Cheryl DeLong of Willmar, MN,
Barbara Gillitzer of St. Cloud, MN,
Marie Theisen ofSauk Rapids, MN,
Janice Christiansen and her husband, Brian of Buffalo Lake, MN,
Rodney Theisen and his wife, Mona of Hutchinson, MN,
Nancy Theisen of Paynesville, MN,
Lisa Huckenpoehler of Sartell, MN,
Annette Theisen-Mitchell and her husband, Michael of St. Cloud, MN,
David Theisen of Grove City, MN;
Many Aunts, Uncles, Nieces and Nephews.
She was proceeded in death by her Grandparents, Janice and George Blad; Grandparents, Edward and Rose Irene Theisen; Best Friend, Neil Thorson; and several Aunts and Uncles.