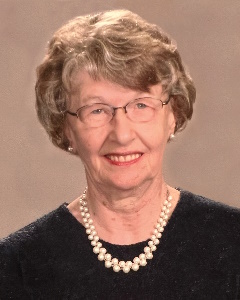 Service Information
Jerilyn "Jeri" Kaye (Michaletz) Ring, age 75, of Glencoe, Minnesota, passed away on Monday, September 18, 2023, at her home.
Funeral Service will be held Monday, September 25, 2023, 11:00 A.M. at First Evangelical Lutheran Church in Glencoe, Minnesota, with interment following at the church cemetery.
Visitation will be held Monday, September 25, 2023, from 9:30-11:00 A.M., one and a half hours prior to the service at the church.
In lieu of flowers, memorials may be made to First Evangelical Lutheran Church of Glencoe.
Visitation/Gathering
First Evangelical Lutheran Church
925 13th Street E
Glencoe, MN
Service
First Evangelical Lutheran Church
925 13th Street E
Glencoe, MN
Funeral Chapel
Johnson-McBride Funeral Chapel
1222 Hennepin Avenue
Glencoe, MN 55336
Phone:(320) 864-3737
Cemetery
First Lutheran Cemetery (Glencoe)
Glencoe, MN
Obituary
Jerilyn Kaye (Michaletz) Ring was born on August 10, 1948, in Glencoe, MN, the daughter of Vernon and Laura (Ahlbrecht) Michaletz. She graduated from Glencoe High School, class of 1966, after which she earned a bachelor's degree from Minnesota State University, Mankato. After serving as a schoolteacher in Austin, Minnesota, Jeri moved to the Twin Cities and devoted her career to health care, serving as a human resources administrator for Allina Health. Upon retiring, she returned to her hometown of Glencoe to enjoy time with the community and her mother, Laura, who passed away in October 2014.
Jeri's pastimes and pursuits speak to her dedication to family, faith, and friends: entertaining younger generations with stories about her life and childhood, cherishing time with older and contemporary relatives, and providing hospitality to friends and neighbors by way of her inspiring volunteerism. Jeri was a faithful and active member of First Evangelical Lutheran Church in Glencoe, where she most recently served on the church's call committee.
Through church and service, Jeri enjoyed enriching her perspectives with dedicated inquiry and dialogue and endeavored to assist the McLeod County community with its evolving needs. Her extensive travel from coast to coast included the oft-elusive destinations of Hawaii and Alaska. She regularly donated blood and volunteered at other community-based resources, providing assistance to those in need and enjoying the camaraderie, staff, and beneficiaries accompanying those pursuits.
Family and friends were thoroughly blessed by Jeri's loyalty, insight, and impact. Her exceptional talent for recalling and attending to her loved ones' personal interests was exhibited in robust conversations and correspondence. Jeri's devotion to creating generational memories has been an invaluable help to her surviving family, whom she often spoiled with treats, time, and generosity. She cherished the memories and companions, new and old, that she made while giving back to her community.
Jeri's love of life was a magnet for thankful mirth, and she relished in remembering the heartfelt stories and reminders of friends and family now passed. We now remember Jeri likewise, and she has left an indelible impression on all who have appreciated and will appreciate her loving and passionate dedication to history, friendships, faith, and family.
Her family will miss her dearly, especially on holidays, during the Minnesota State Fair, and on trips to Lutsen.
Blessed be her memory.
Jeri is survived by her
Brother, Russell Michaletz and his wife, Janice;
Nieces and nephews, Mara Michaletz (Peter Ramgren), Anne Michaletz Burgart (Evan), John Michaletz (Kathryn), and Peter Michaletz (Alexa);
Great-nephews and nieces, Colin and Nelson Michaletz, Elnora Burgart, and Violet Michaletz;
Aunt, Etheline Clasen;
Many cherished cousins and loved ones.
Jeri is preceded in death by her parents, Laura and Vernon Michaletz.