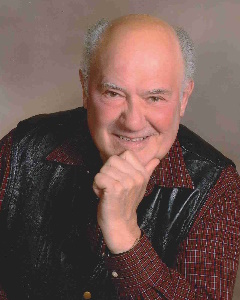 Service Information
Jerry Lee Scharpe, age 80, of Glencoe, Minnesota, passed away Friday, October 13, 2023, at Harmony River Living Center in Hutchinson.
Funeral Service will be held Friday, October 20, 2023, 11:00 A.M., at Good Shepherd Lutheran Church in Glencoe, with interment following at the Glencoe City Cemetery in Glencoe.
Visitation will be held Thursday, October 19, 2023, from 4:00-7:00 P.M., at the Johnson-McBride Funeral Chapel in Glencoe, and will continue one hour prior to the service at the church on Friday.
Military Honors by the Glencoe Military Honor Guard.
Memorials preferred to the Good Shepherd Lutheran Church in Glencoe.
Visitation/Gathering
Johnson-McBride Funeral Chapel
1222 Hennepin Avenue
Glencoe, MN
Website:hantge.com
Service
Good Shepherd Lutheran Church
1407 Cedar Avenue N
Glencoe, MN
Funeral Chapel
Johnson-McBride Funeral Chapel
1222 Hennepin Avenue
Glencoe, MN 55336
Phone:(320) 864-3737
Cemetery
Glencoe City Cemetery
301 Chandler Ave. N
Glencoe, MN
Obituary
Jerry Lee Scharpe was born on October 21, 1942, in Glencoe, Minnesota at the Glencoe Hospital. He was the son of Ernest and Iona (Frauendienst) Scharpe. Jerry was one of the first babies to be born at the Glencoe Hospital. Jerry was baptized on November 8, 1942, and confirmed in his faith on April 15, 1957, both by Reverend Wm. F. Mueller at Immanuel Lutheran Church in New Auburn, Minnesota. He attended Mountville Country School and graduated from Gaylord High School in 1961.
On April 1, 1964, Jerry entered the Army Reserve and completed his basic training in Fort Jackson, South Carolina as an Infantryman. He was assigned to the 3rd Infantry in New Prague, Minnesota after returning from basic training. Jerry was employed during this time at Farmhand in Green Isle, MN.
On January 21, 1967, Jerry was united in marriage to Barbara Sackett at Sharon Lutheran Church by Pastor Rudolph Berntson in Lamberton, Minnesota. After their marriage the couple resided in Glencoe, Minnesota; Jerry worked at Schlauderaff Implement, until May 14, 1968, when Jerry was activated and deployed to Vietnam from September 1968 - August 1969 with the 452nd Quartermaster Unit from Winthrop, Minnesota. Jerry received the National Defense Medal, Good Conduct Medal, Armed Forces Reserve Medal, Vietnam Service Medal, a Vietnam Campaign Medal, and an Overseas Service Bar for his participation in Vietnam, he was honorably discharged on March 31, 1970, with the rank of Staff Sergent.
Jerry used his GI Bill to attend and graduate from the Academy of Accountancy in Minneapolis, Minnesota. Jerry worked for The Temple Clothing Store and did his accounting apprenticeship under Howard Hoese. Jerry also worked at the Glencoe Hospital/Nursing Home as the Assistant Administrator. Jerry began his own private accounting practice in the basement of his home in 1977 and continued working as a Certified Public Accountant until his passing.
Jerry was a very active member of the Glencoe VFW, serving as Adjutant for 16 years. He was involved in the Glencoe Rotary, Glencoe Jaycee's, Glencoe Area Chamber of Commerce, and Glencoe Sportsman's Club. Jerry was instrumental in the establishment of the McLeod County DAC, Aveyon Homes (Hutchinson), and High Island DAC in Arlington. Jerry served on the Glencoe Power Commission for 10 years. 
Jerry valued serving the community and was committed to his business. Jerry was a member of many different bowling teams for 45+ years in Glencoe and the surrounding towns. He was always willing to lend a hand and would volunteer for any activity whether it was frying hamburgers at Glencoe Days or being in the dunk tank. Jerry enjoyed spending time outdoors, whether he was fishing, hunting, or working on projects. Fishing trips to Canada with friends were something Jerry especially looked forward to. Jerry enjoyed hunting for deer, elk, ducks, and pheasant with his family and friends. Jerry looked forward to spending time at Cozy Corner Campground on the Horseshoe Chain of Lakes for over 34 years. Along with trips to St. Louis, Council Bluffs, and Las Vegas. Jerry greatly cherished the time he spent with his family and with his friends.
Jerry passed away on Friday, October 13, 2023, at Harmony River Living Center in Hutchinson, MN, at the age of 80 years. Blessed be his memory.
Jerry is survived by his:
Wife, Barbara Scharpe of Glencoe, MN;
Children, Jamie Scharpe and his wife, Cricket of Grayson, KY,
                Jeffrey Scharpe and his wife, Kaaren of Glencoe, MN,
                Jason Scharpe and his wife, Amanda of Glencoe, MN;
Grandchildren, James Phillips and his wife, Tyler, Claire (Phillips) Williamson and her husband, Shawn, Olivia Scharpe, Chyna Scharpe, Annabelle Scharpe, Paizley Scharpe, Jayce Scharpe;
Great-grandchildren, Shane Berge, Bryce Berge, Mason Carlson, Maverick Williamson, Makayla Williamson;
Sisters, Mary Luepke, Roxanne Leistiko and her husband, Bob;
Brothers, Kenneth Scharpe and his wife, Myra, Robert Scharpe;
Brothers-in-law and Sisters-in-law, Karen Sackett, Jerry Sackett and his wife, Kathy, Roger Sackett;
As well as many nieces, nephews, other relatives, and friends.
Jerry was preceded in death by his Parents, Ernest and Iona Scharpe; Father-in-law and Mother-in-law, Virgil "Toddy" and Amy Sackett; Sister, Cora Janke and her husband, Jerry; Brothers-in-law, Bobby Luepke, Bob Sackett.