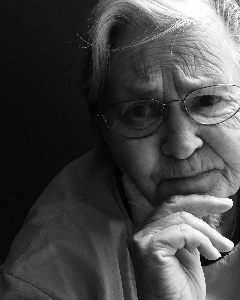 Service Information
Joan Marlene Streeter, age 81, of Hassan Valley Township, McLeod County, Minnesota, passed away Sunday, April 16, 2023, at Hutchinson Health in Hutchinson, Minnesota.
Visitation will be held Sunday, April 23, 2023, from 1:00-3:00 P.M., at the Johnson-McBride Funeral Chapel in Glencoe, Minnesota.
Visitation/Gathering
Johnson-McBride Funeral Chapel
1222 Hennepin Avenue
Glencoe, MN
Website:hantge.com
Funeral Chapel
Johnson-McBride Funeral Chapel
1222 Hennepin Avenue
Glencoe, MN 55336
Phone:(320) 864-3737
Obituary
Joan Marlene (Mortenson) Streeter was born on March 19, 1942, in Wausau, WI. She was the daughter of Louis Jr. and Ruth (Palesch) Mortenson. She attended grade school in the town of Hewitt, Wisconsin, and graduated with the Wausau High School class of 1960. She continued her education at the University of Wisconsin in Madison, Wisconsin.
On June 22, 1963, Joan was united in marriage to William "Bill" Streeter in Wausau, Wisconsin. Joan and Bill's marriage was blessed with eight children, Joe, Maria, Terri, Mike, David, Rose, Christina, and Patti. The couple shared 33 years of marriage together until Bill passed away on December 31, 1996.
Joan was employed at Happy's Diner in Minneapolis, MN while living there. When the Streeter family moved to Hutchinson, MN, she was employed at Hutchinson Technology Inc. in Hutchinson, and later at Starkey Laboratories in Glencoe, MN.
Joan was a loving mother and homemaker; raising her children was her greatest success. She cherished the time she spent with her grandchildren and great-grandchildren. Joan enjoyed cooking, gardening, and crocheting. She was one to stay up on current events. She enjoyed cheering on the Minnesota Twins. Joan also enjoyed painting, drawing, and reading. She enjoyed getting her hands dirty with her children and grandchildren when they were involved in the local 4H club.
Joan passed away on April 16, 2023, at Hutchinson Health in Hutchinson, Minnesota at the age of 81 years old. Blessed be her memory.
Joan is survived by
Children, Joe Streeter of  Norman, OK,
               Maria Vokal and her partner, Dean Schreiner of Eau Claire, WI,
               Terri Crowell and her husband, Mike of Lakeville, MN,
               Mike Streeter of Savage, MN,
               David Streeter and his wife, Laura of  Hutchinson, MN,
               Rose Sliva and her husband, Lukas of Denver, CO,
               Christina Mitts of Columbia Heights, MN,
               Patti Streeter of Mound, MN;
Grandchildren, Aaron (Stephanny) Streeter, Kara Streeter, Daniel (Lauren) Streeter, Cole (Sammi) Vokal, Matt (Emma) Crowell, Tim (Emily) Crowell, Megan Crowell, Hannah (Austin) Paolillo, Mckenna (Joe) Busche, Oakley (McKennan) Streeter, Aiyana (Tyler) Mitts, Bela Sliva, Elijas Sliva, Owen Streeter, Holly Streeter, Dylan Streeter;
Great-grandchildren, Evelyn, Beatrice, Julius, Lucille, Theodore, Zoe, Charlie, Silas, Harrison, Ethan, Perseus, Atlas, Athena, Paige, Gabriel, Alayna, Carter, Cecilia, Neil, baby (expected in July);
Siblings, Ron Mortenson, Charles Mortenson, Lois Cole, Clark Mortenson, Rita Hawes;
Nieces, Nephews, other relatives, and friends.
Joan is preceded in death by her husband, Bill Streeter; parents, Louis Jr. and Ruth Mortenson; Brothers, Terry Mortenson and Louis Mortenson III; Grandson, Casey Vokal.