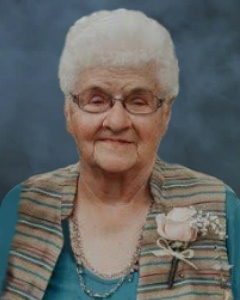 Service Information
Joann Schmidt, age 88, of Glencoe, Minnesota, formerly of Hector, Minnesota, passed away Tuesday, November 1, 2022, at Buffalo Lake Healthcare Center in Buffalo Lake, Minnesota.
Allen Schmidt, son of Joann, age 57, of Colorado Springs, Colorado, formerly of Hector, Minnesota, passed away Thursday, October 15, 2020, in Colorado Springs, Colorado.
Celebration of Life for Joann and Allen will be held Sunday, November 13, 2022, from 4:00 – 7:00 P.M., at the Glencoe City Center in Glencoe, Minnesota.
Funeral Chapel
Johnson-McBride Funeral Chapel
1222 Hennepin Avenue
Glencoe, MN 55336
Phone:(320) 864-3737
Obituary
Joann (Condon) Schmidt was born on November 16, 1933, to William and Margaret (Schoen) Condon in Raymond, Minnesota. She received her education in Raymond, Minnesota, and graduated from Raymond High School. Joann continued her education at St. Cloud State University and received her degree in Elementary Education. In her early teaching career, she taught in Chokio and Olivia, Minnesota, and later transferred to Hector, Minnesota, where she taught most of her career.
On June 16, 1961, Joann was united in marriage to Earl Schmidt. The couple resided in Hector, where they raised their 3 children; Allen, Carol, and Loreen. She frequently had many of the neighborhood kids at her home and was always prepared with her homemade popsicles and chocolate chip cookies.
She loved to craft and learned the art of crochet from her Mother, and was known for giving out her embroidered cards for the holidays. After retirement, the couple became "Winter Texans," and spent the winter months at Palm Shadows RV Parks.
Joann passed away on Tuesday, November 1, 2022, at the age of 88 at Buffalo Lake Healthcare Center in Buffalo Lake, Minnesota.
Blessed be her memory.
Joann is survived by her:
Children, Carol (Brad) Eggersgluess,
                  Loreen (James) Schroepfer;
Grandchildren, Tashia (Devin) Nicholson, Kayleigh (Mitchell) Kleinschmidt, Izzy and Addy Eggersgluess, Kaitlyn (Mason) Heine, Courtney (Jake) Burr, Austin Schroepfer, Brianna (Zach) Thorpe, Cheyenne (Aaron) Dotson;
Great-Grandchildren, Norah, Iris & Everett Nicholson, Cece Kleinschmidt, Weston Heine, Maverick Burr, Kairi Thorpe;
Step-Great-Grandchildren, Kyndra, Blake & Logan Dotson;
Siblings and In-laws, Robert Condon, Gene Condon and his wife, Maxine, Barb Peik and her husband, Chuck, Lloyd Schmidt and his wife, Pat, Judy Schumann and her husband, Dale, Ruth Fredrickson, Ronald "Ron" Sell;
Nieces, Nephews, other Relatives, and Friends.
Joann was preceded in death by her Husband, Earl Schmidt; Son, Allen Schmidt; Parents, William and Margaret Condon; Parents-in-law, Herman and Elsie Schmidt; Sisters, Peggy Horky and her husband, Roger, Marylou Schorn and her husband, Jake; Brother-in-law, Robert Fredrickson; Sisters-in-law, Dee Condon, Jan Condon, Eileen Gratz and her husband, Richard, Marilyn Sell.