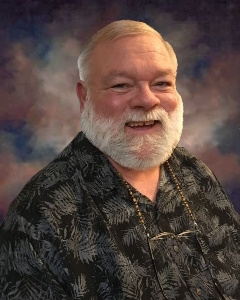 Service Information
John A. Evanson, age 63, of Brownton, Minnesota, formerly of Mason, Michigan, passed away on Tuesday, February 21, 2023, at his home.
Memorial Service will be held on Saturday, March 4, 2023, at 11:00 A.M. at Dobratz-Hantge Funeral Chapel in Hutchinson, Minnesota, with interment in the Oak Grove Cemetery in Brownton.
Gathering of Family and Friends will be held one hour prior to the service at the funeral chapel.
Funeral Chapel
Dobratz-Hantge Funeral Chapel
899 Highway 15 South
Hutchinson, MN 55350
Phone:(320) 587-2128
Obituary
John Allen Evanson was the devoted father of Anna and Nic, the center and loves of his life. He was a dedicated and enthusiastic teacher and coach. Two of his sixth graders were rewarded in Washington DC for their creative history projects and his wrestling team celebrated their success by shaving John's head!
John was compassionate, sweet, and fun-loving, with a hearty laugh and a zest for living. He loved his family and friends and was a passionate advocate for others, often expressed in his political beliefs. John was forced to retire early and relocate to live with his mother in Minnesota. His medical condition required dialysis treatments three times a week and he was blessed with excellent care at the Fresenius Medical Center in Hutchinson. Thanks to all their wonderful staff!
Relocation also meant that John would reconnect with many of his college rugby teammates and friends from his years at Mankato State University (now known as University of Minnesota, Mankato). Their friendship sustained and supported him through his medical challenges. Thanks to each and everyone of you!
Olive and Robert feel blessed to have had the past six years with John. The brothers would spend the day together, often searching for unique ethnic restauranteurs where they could laugh and talk together. John was a loving son, a challenging cribbage player, a creative woodworker and stain glass artist, an adventurous cook, as well as Olive's computer guru and encyclopedic resource of information (historical, scientific, and trivial!). John, you will be missed! May you rest in peace.
John is survived by his daughter, Anna; son, Nic (Emma); three grandchildren, Sara, Everett, and Alice; mother, Olive Evanson; brother, Robert (Sheila); three nieces and nephews, James, Tara, and Ross; and many loving aunts, uncles, and cousins.
John is preceded in death by his Father, Everett Evanson; and grandparents.
Our thanks to the Brownton Rescue Squad for their excellent care, to the Dobratz-Hantge Funeral Chapel, and to the wonderful persons who have sent their condolence.