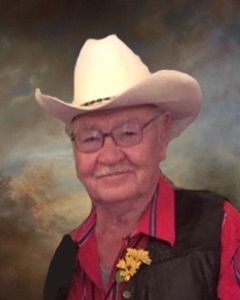 Service Information
John A. Sommer, age 84, of Gibbon formerly of Fairfax, passed away Monday, November 21, 2022, in Arizona.
Funeral Service will be Monday, December 12, 2022, 11:00 A.M. at St. John Evangelical Lutheran Church in Fairfax with interment in Ft. Ridgely Cemetery, Ridgely Township, Nicollet County, Minnesota.
Visitation will be Sunday, December 11, 2022, from 4:00 P.M.-7:00 P.M. at St. John Evangelical Lutheran Church in Fairfax and will continue one hour prior to the service on Monday, ALL at church.
Military Honors by the Fairfax Honor Guard.
Visitation/Gathering
St. John Evangelical Lutheran Church
107 Lincoln Avenue
Fairfax, MN
Service
St. John Evangelical Lutheran Church
107 Lincoln Avenue
Fairfax, MN
Funeral Chapel
Hauser-Hantge Funeral Chapel
601 South Park Street
Fairfax, MN 55332
Phone:(507) 426-7274
Cemetery
Ft. Ridgely Cemetery (Ridgely Twp)
Ridgely Township, rural Fairfax
Fairfax, MN
Obituary
John Albert Sommer was born February 6, 1938, to Rueben and Violet (Abraham) Sommer. He  was baptized as an infant and was later confirmed in his faith, both at Immanuel Lutheran Church in Gaylord. He graduated from Gaylord High School in 1956.
After John graduated from Gaylord High School, he enlisted in the National Guard and trained at Fort Leonard Wood, Missouri.
On October 25, 1959, John was united in marriage to Karen Kay Kreft. John and Karen were blessed with six children. He worked at Fullerton Lumber Yard for 20 years. His career started in Gaylord and he moved into management at Brownton eventually moving to Fairfax and starting 4 Square Builders in 1970, with partners Leon Schwerzler, Dennis Anderson, Duane Schuette, and John Fox. He retired and bought a home in Queen Valley, Arizona in 2010, and enjoyed many sunny and warm winters with family and friends. John and Karen shared 63 happy years of marriage.
John loved his family and we were blessed to have him in our lives.  He was a dedicated husband, father and grandfather, and his easy-going manner gained him many cherished friendships throughout his years. His favorite hobby was anything horse related.  This included family trips to many parts of the American West with their horses, going to the quarter horse races at Canterbury Park, and attending Saddle Club and 4-H horse shows to watch his grandchildren compete. John loved all Minnesota sport teams, Vikings, Gophers, Lynx, Twins and the Timberwolves.
John passed away peacefully in Arizona on November 21, 2022, of a massive stroke at the age of 84 years. Blessed be his memory.
John is survived by:
Wife,                Karen Sommer;
Children,          Brent (Hollie) Sommer,
Bryan (Joan) Sommer,
Dwight (Diane) Sommer,
Renae Sommer,
Todd Sommer,
Nathan (Mandy) Sommer;
Grandchildren, Ryan and Hunter Sommer, Danielle (Tom) Frauendienst, Jessi (Gerry) Domeier, Jenny (Robert) Meyer, Mindy (Bronc) McMurtry, Jamie Sommer, Shawn Sommer, Taylor Sommer, Faith Sommer, Kaylie Sommer;
Great grandchildren, Jayla Frauendienst, Larissa (Dylan) Selbrade, Jaxon Domeier, Braydee and Bailee Meyer, Mesa Jo and Coulee McMurtry;
Great great grandchildren, Oliver Jongbloedt;
Sister, Diane Dietz;
Brothers-in-law, Douglas Kreft and Bill Messner;
numerous nieces, nephews, cousins, and many lifelong friends.
John was preceded in death by Infant daughter, Sommer; Grandsons, Trevor and Dillan Sommer; Granddaughter, Hailey Jo Sommer; Brothers-in-law, Karl Dietz and Dennis Kreft; Sister-in-law, Marilyn Messner; Parents, Rueben and Violet Sommer; Father-in-law and Mother-in-law, Helmut and Margaret Kreft.