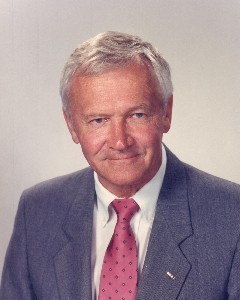 Service Information
John Schwartz Jr., age 84, of Gaylord passed away Monday, May 16, 2016, at the Ridgeview Sibley Medical Center in Arlington.
Mass of Christian Burial will be Friday, May 20, 2016, 11:00 A.M. at St. Michael's Catholic Church in Gaylord with interment at Fort Snelling National Cemetery in Minneapolis.
Visitation will be Thursday, May 19, 2016, from 5:00 P.M.-8:00 P.M. at the Egesdal Funeral Home in Gaylord, with a Prayer Service at 8:00 P.M. Visitation will continue one hour prior to the service at the church.
Visitation/Gathering
Egesdal Funeral Home
74 Main Avenue
Gaylord, MN
Website:hantge.com
Service
St. Michael's Catholic Church
411 Court Avenue
Gaylord, MN
Funeral Chapel
Egesdal Funeral Home
74 Main Avenue
Gaylord, MN 55334
Phone:(507) 237-2388
Cemetery
Fort Snelling National Cemetery
7601 34th Avenue S
Minneapolis, MN
Obituary
John C. Schwartz Jr. was born on May 2, 1932, in Stillwater, Minnesota, to John C. and Edna Schwartz Sr. John was baptized as an infant and was later confirmed in his faith as a youth. He graduated from Stillwater High School in 1949 and immediately enlisted in the United States Army. He served two tours in Korea and two in Vietnam. During his service he earned the Silver Star, 2 Bronze Stars, and Army Commendation Metal. He reached the rank of Sgt. Major before retiring from the Army in 1973. His last assignment with the Army was as an ROTC instructor at St. John's University.
John married Karlyn Glatzmaier on November 28, 1959, in Albany, Minnesota. John moved his family to Gaylord in 1974 where he worked as a Chemical Dependency counselor with Sioux Trails Mental Health Center.
John was elected mayor in 1984 and served until 2002.  When referring to his retirement from public office, he was quoted as saying, "I'm old and crabby and I'm trying to save enough friends for pallbearers." He was a member of the Manthey-Asmus American Legion Post #433, AA and the Gaylord Rotary.
John enjoyed socializing, his daily walks, having coffee with friends at Uecker's Café, and golfing. Irregardless of the circumstance, he always had a good time. He loved spending time with his family and was especially proud of his grandsons.
John is survived by:
wife,                Karlyn Schwartz of Gaylord, MN;
three sons,       John J. Schwartz of Gaylord, MN,
James and Madalyn Schwartz of Springfield, VA, and
Timothy and Monde Schwartz of Mankato, MN;
one daughter,  Susan and Mark Devereaux of Hutchinson, MN;
five grandsons, Sam, Charlie, Jack, Langston, and Logan Schwartz;
brother, Tom and Helen Schwartz of Albert Lea, MN;
sister-in-law, Frances Schwartz of Kennewick, WA;
numerous sisters-in-law and brothers-in-law;many nieces, nephews, other relatives and friends.
John was preceded in death by his parents, John C. and Edna Schwartz, Sr.; and a brother, James Schwartz.