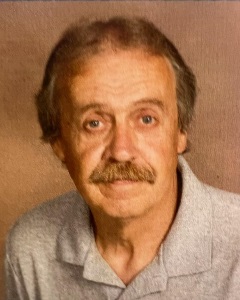 Service Information
John Franke, age 66, of Gaylord passed away on Saturday, July 8, 2023, at his home in Gaylord.
Graveside Service will be Sunday, July 16, 2023, 3:00 P.M. at Immanuel Lutheran Cemetery in Gaylord.
Funeral Chapel
Egesdal Funeral Home
74 Main Avenue
Gaylord, MN 55334
Phone:(507) 237-2388
Cemetery
Immanuel Lutheran Cemetery (Gaylord)
Highway 22 North
Gaylord, MN
Obituary
John Wayne Franke was born on August 27, 1956, in Gaylord, Minnesota, and was a lifelong resident. He was the son of Clarence and Elaine (Winter) Franke.
John was a member of Immanuel Lutheran Church in Gaylord.
John is survived by his:
son, Christopher (Jennifer) Franke;
granddaughters, Ellie and Ashley Franke;
siblings, Norman (Bonnie) Franke, Mary Blaha, Cheryl Brouwer, Barbara (Dave) Hoffman, and Roger (Cindy) Franke;
nieces, nephews, other relatives and friends.
John was preceded in death by his parents, Clarence and Elaine Franke; and brothers-in-law, Allen Brouwer and Richard Blaha.