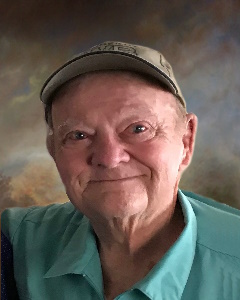 Service Information
John H. Allers, age 88, of Hutchinson, Minnesota, passed away of Friday, April 21, 2023, at The Gardens at Winsted in Winsted, Minnesota.
Private Family Memorial Service will be held at a later date.
Funeral Chapel
Dobratz-Hantge Funeral Chapel
899 Highway 15 South
Hutchinson, MN 55350
Phone:(320) 587-2128
Obituary
Allers, John (Jack) Herman age 88 loving husband, father, grandfather, and great-grandfather passed peacefully on April 21, 2023.

He was a hard-working creative problem solver with a big heart and sense of humor. He will be greatly missed.

Preceded in death by daughter Wendy; brother Peter (Sonny) and sister Gert. Survived by wife Judy of 65 years, sister Julie, children Jefy, Sue (Todd) Friedman, Shane (Carol), Kathy (Kirk) Gebicke, Greg (Connie Meyer), and many grandchildren, and great-grandchildren.