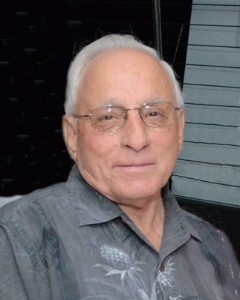 Service Information
John Schmidt, age 97, of Glencoe, Minnesota, passed away Saturday, July 30, 2016, at the Glencoe Regional Health Service Long Term Care in Glencoe, Minnesota.
Funeral Services will be held Wednesday, August 3, 2016, 11:00 A.M. at Good Shepherd Lutheran Church in Glencoe, Minnesota, with interment following in the Glencoe City Cemetery.
Visitation will be held Tuesday, August 2, 2016, from 4:00 – 7:00 P.M., at the Johnson-McBride Funeral Chapel in Glencoe, and will continue one hour prior the service at the church.
Visitation/Gathering
Johnson-McBride Funeral Chapel
1222 Hennepin Avenue
Glencoe, MN
Website:hantge.com
Service
Good Shepherd Lutheran Church
1407 Cedar Avenue N
Glencoe, MN
Funeral Chapel
Johnson-McBride Funeral Chapel
1222 Hennepin Avenue
Glencoe, MN 55336
Phone:(320) 864-3737
Cemetery
Glencoe City Cemetery
301 Chandler Ave. N
Glencoe, MN
Obituary
John Schmidt was born on March 10, 1919 in Plato, MN.  He was the son of Henry and Dorothea (Ritter) Schmidt.  He was a brother to 12 brothers and sisters.  John was baptized on May 11, 1919 at First Lutheran Church in Glencoe, Minnesota and later confirmed in his faith by Pastor E. Kolbe at First Lutheran on April 29, 1933. 
John was drafted into the United States Army and entered the service in June, 1942.  On December 13, 1942, John was united in marriage to Wilma Grenke at the First Lutheran parsonage by Pastor Alfred Streufert while on a furlough.  He spent twenty seven months in the Southwest Pacific with the 82nd Chemical Mortar Battalion.  John served in Guadalcanal in the Solomon Islands, New Guinea, and Luzon, in the Philippine Islands.  He was honorably discharged in October, 1945 as a Staff Sergeant - serving a total of 40 months.  For his service John was awarded Asiatic Pacific Theater Service Medal, Philippine Liberation Ribbon, and a Purple Heart. 
After he returned from the war the couple was blessed with two children, Paulette and Bradley.  John was employed by Glencoe Butter & Produce for twenty four years as a house to house milkman.  He also worked sixteen years at the Glencoe Middle School as a custodian, retiring in March, 1985.  After retirement, he continued to help part time at the Middle School and also as a school patrol crossing monitor at Lincoln Elementary School.  In 2010, John was recognized by the school district Hall of Fame committee for his work at the Middle School.
Committed in faith, John was a charter member of Good Shepherd Lutheran Church serving on the Finance Committee, stewardship committee, as Deacon and usher and singing in the Men's Choir.  John was a member of VFW Post 5102 and served twenty two years in the Glencoe Fire Department.
John was very proud of and enjoyed spending time with his children, grandchildren and great-grandchildren. He was an avid gardener and a lifelong fisherman, with many family vacations spent in the Alexandria and Brainerd areas.  He also enjoyed Canadian fishing trips with fellow employees from the school district. After retiring, John and Wilma traveled extensively to nearly every state, including Alaska and Hawaii.  John and Wilma shared over 73 years of marriage together.
John was a very beloved man.  He was quick to give a hand and a smile.  He was also quick to grab a berry or tomato out of a garden he passed and never said no to one of his wife's cookies!   His loving kindness and good nature will be deeply missed.  Blessed be his memory. 
John passed away on July 30, 2016 at the Glencoe Regional Health Services Long Term Care at the age of 97 years, 4 months and 20 days.
John is survived by his Wife of 73 years Wilma,
son, Bradley and daughter-in-law, Lynn of Ft. Myers, FL;
grandchildren -  Gretchen (Jan) Haukos of Glencoe, MN; Tim Schmidt of Weston, FL; Regan (Brad) Dose of Arlington, MN; Matthew Schmidt of Rosemount, MN; and David Schmidt of Weston, FL;
great grandchildren – Tim Schmidt, Jr., Emily Dose, and Andrew Dose;
brother, Victor (Harriet) Schmidt of Hutchinson, MN;
sister, Anna Ulrich of Hutchinson, MN;
sisters-in-law, Ruth Kruschke of Glencoe, MN,
Lorna Shanahan of Glencoe, MN;
nieces, nephews, other relatives and friends.
Preceding John in death were his parents, Henry and Dorthea Schmidt; daughter, Paulette Nitz; grandson, Jason Nitz; Siblings, Henry Schmidt, Fred Schmidt, Carl Schmidt, Emily Bergman, Dorothy Vollmer, Herman Schmidt, Wally Schmidt, Martha Stoeckmann and Elsie Schmidt.
Memorials preferred to Good Shepherd Lutheran Church, Glencoe, Minnesota.