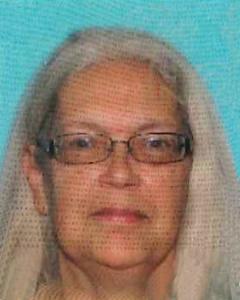 Service Information
Judith M. Rademacher, age 67, of Glencoe, Minnesota, passed away on Monday, July 4, 2022, at Glencoe Regional Health in Glencoe, Minnesota.
Funeral Service will be held on Friday, July 8, 2022, at 11:00 A.M. at Riverside Church in Hutchinson, Minnesota with interment at Oakland Cemetery in Hutchinson.
Visitation will be held one hour prior to the service at the church.
Visitation/Gathering
Riverside Church
20924 St. Hwy 7 West
Hutchinson, MN
Service
Riverside Church
20924 St. Hwy 7 West
Hutchinson, MN
Funeral Chapel
Dobratz-Hantge Funeral Chapel
899 Highway 15 South
Hutchinson, MN 55350
Phone:(320) 587-2128
Cemetery
Oakland Cemetery
805 Hwy 15 South
Hutchinson, MN
Obituary
Judith M. Rademacher was born on June 30, 1955 in Watertown, Minnesota. She was the daughter of Russel Lange and Janola Borchart. Judith was baptized as an adult in 2021 at Riverside Church in Hutchinson, MN. She received her education in Watertown, and was a graduate of the Watertown High School Class of 1973. She furthered her education at Minneapolis Community College studying Social Work and Chemical and Drug Dependency Studies.
On October 17, 1981, Judith was united in marriage to Keith Rademacher at St. John's Lutheran Church in Winsted, Minnesota. This marriage was blessed with five children Christopher, Justin, Jonathan, Alicia, and Jacob. Judith and Keith resided in Winsted, Lester Prairie, Hutchinson, and later moved to Glencoe. They shared 40 years of marriage.
Judith was employed at Hutchinson Technology for 10 years and later at Cedar Crest Estates as a night time supervisor. Judith had a very strong faith. She was a devoted member of Riverside Church and she was a volunteer as a Prayer Warrior.
Judith enjoyed worship services at Riverside Church, gardening, sewing, quilting, crocheting, target shooting and bible study. She especially enjoyed spending time with her family, grandchildren, friends and growing her relationship with God.
Judith was diagnosed with cancer on July 1, 2021 and lost her battle on July 4, 2022 at Glencoe Regional Health Hospital, at the age of 67 years.
Blessed be her memory.
Judith is survived by her:
Husband, Keith Rademacher of Glencoe, MN;
Children, Christopher Rademacher and his wife, Jonie of Prairie City, IA
Justin Rademacher and his wife, Joy of Fort Myers, FL,
Jonathan Rademacher and his wife, Kristi of Kenosha, WI,
Alicia Rademacher of Glencoe, MN,
Jacob Rademacher of Brooklyn Center, MN;
Grandchildren, Caleb Rademacher, Eli Rademacher, Karsyn Rademacher, Declyn Rademacher, Avalina Rademacher, Ellovee Rademacher;
Siblings, Carol Dragt,
Russel Lange;
Many other relatives and friends.
Judith is preceded in death by her, Parents Russel Lange and Janola Borchardt; Step-Father Ray Nelson; Brother-In-Law, Perry Dragt; Sister Bonnie Strei and her husband Ronnie.