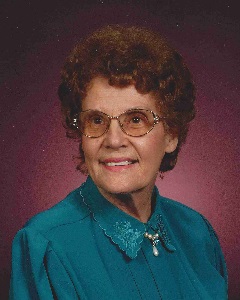 Service Information
June Mabel Haskin of Winthrop, Minnesota, passed away on January 4, 2023, at the age of 91 years.
A Memorial Service will be Saturday, April 29, 2023, 11:30 A.M. at Hahn's Dining in Winthrop.  Interment will be alongside her deceased husband, LeRoy W. Haskin, at Fort Snelling in Bloomington, Minnesota.  
Gathering of Family and Friends will be from 11:00 A.M.-11:30 A.M. (1/2 hour) prior to the service, ALL at Hahn's Dining.
Visitation/Gathering
Hahn's Dining
206 N. Main Street
Winthrop, MN
Sibley
Service
Hahn's Dining
206 N. Main Street
Winthrop, MN
Sibley
Funeral Chapel
Dalin-Hantge Funeral Chapel
209 West Second Street
Winthrop, MN 55396
Phone:(507) 647-5326
Cemetery
Fort Snelling National Cemetery
7601 34th Avenue S
Minneapolis, MN
Obituary
June Mabel Haskin was born at 7:30 p.m. at home on May 2, 1931, to Arthur and Irene Jasmer (Kuhnke) in Bartlett Township, Todd County, Minnesota. June and her ten siblings grew up on a dairy and grain farm near Staples, Minnesota. June was confirmed June 4, 1944, at Trinity Lutheran Church in Staples. June attended country school through elementary, then she and her sister, Iris, stayed in Staples during the school year to attend high school. They worked at the St. Charles Hotel in Staples in exchange for meals and lodging.
June was united in marriage to Warren LeRoy Haskin on July 12, 1949. LeRoy, his father, and brother, Byron, all operated the Shell gas station in Staples. In 1962, LeRoy and June bought the Texaco service station in Winthrop, Minnesota, moving the family south.  LeRoy died on  July 29, 1986.
June worked for Finger Hut industries in Gaylord as a line supervisor, and the Winthrop School District as a teacher's aide and office assistant. She talked fondly about her time at the school and the many teachers she admired.
June and LeRoy were members of a 500-card club that met monthly during the winter. Both were active in the community theatre group in the 1960s and 70s. June directed the play Barefoot in the Park. She was very involved with her church, serving on most boards and teaching Sunday school. June became active in the Republican party in the mid-1960s through the 80s. She worked on state and national campaigns, helping candidates with their elections.  June loved her home and took great care in decorating and upgrading it. She also enjoyed wearing fashionable clothing.
June is survived by her:
Children,         Deborah (Bruce) Wilhelm of Winthrop, MN,
                          Rae Karty-Haskin (Chester Karty) of Fort Meyers, FL, and
                          Terry (Jon) Riggs of Fairmont, MN;
Grandchildren, Tanya (Jeff) Wiebold, Kolann Wilhelm, Tyler Karty, Adam Karty and Benjamin (Katie) Connerton Riggs;
3 great-grandchildren;
2 great-great-grandchildren;
Brother, Mark (Patti) Jasmer;
Sisters-in-law, Joretta Jasmer and Joann Jasmer;
Nieces, nephews, other relatives and friends.
June was preceded in death by her Parents, Arthur and Irene Jasmer; Husband, LeRoy Haskin; Siblings, Roger Jasmer, Dorothy (Richard) Polkinghorn, Betty Beard, Iris (Lester) Swanson, Virgil (Joann) Jasmer, Arthur (Nora) Jasmer, Rose (Ted) Deitrick, Larry (Lynette) Jasmer and Dennis Jasmer.