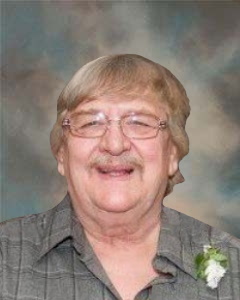 Service Information
Ken J. Hopp, age 68, of Cosmos, Minnesota, passed away on Friday, May 13, 2022, at his residence in Cosmos.
Gathering of Family and Friends will be held on Wednesday, May 18, 2022, from 4:00 - 8:00 P.M. at the Hughes-Hantge Funeral Chapel in Hector, Minnesota.
Memorials preferred to Ecumen Hospice in Litchfield, Minnesota.
Visitation/Gathering
Hughes-Hantge Chapel
311 Main Street South
Hector, MN
Website:hughes@hantge.com
Funeral Chapel
Hughes-Hantge Funeral Chapel
311 Main Street S.
Hector, MN 55342
Phone:(320) 848-6297
Obituary
Kenneth "Ken" James Hopp was born on January 12, 1954, in Hutchinson, Minnesota. He was the son of Herman and Myrtle (Pederson) Hopp. Ken was baptized as an infant and later confirmed in his faith as a youth at Trinity Lutheran Church in Brookfield Township, Minnesota. He received his education in Cosmos.
Ken entered active military service in the United States Army on January 29, 1971, at Minneapolis, Minnesota, and served his country during the Vietnam era. He received an Honorable Discharge on October 30, 1973, at Fort Knox, Kentucky, and achieved the rank of Specialist 4.
Ken was employed as a crane operator for Mid Central Steel for 29 years. He was a member of the local 49er's Union, member of Cosmos American Legion Post 126, and DAV Chapter Hutchinson #37.
Ken enjoyed listening to his classic rock stations, shaking dice with his friends, fishing, and collecting eagles. He especially enjoyed spending time with his family, grandson, and his many friends.
Ken passed away on Friday, May 13, 2022, at his residence in Cosmos, at the age of 68 years.
Blessed be his memory.
Ken is survived by his:
Children, Beth Graf and her husband, James of Hutchinson, MN,
Greg Hopp of Willmar, MN;
Grandson, Casey Rotzien of Hutchinson, MN;
Special friend, Terri Hopp of Litchfield, MN;
Great Nieces, Anastasia Berghus, Haily Grinder;
Siblings, Roger Hopp of Greenleaf, MN,
Russ Hopp and his wife, Janet of New Mexico,
Wes Hopp and his wife, Barb of Greenleaf, MN,
Kevin Hopp and his wife, Connie of Hugo, MN,
Lorraine Mattheson and her husband, Don of Litchfield, MN;
Many other relatives and friends.
Ken is preceded in death by his Parents, Herman and Myrtle Hopp; Siblings, Curtis "Butch" Hopp and Richard "Dick" Hopp.