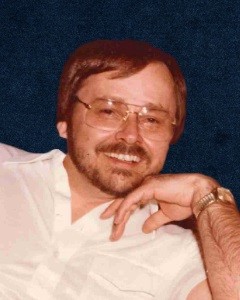 Service Information
Kenneth Erickson, age 80, of Hutchinson, Minnesota, husband of Jean Erickson, passed away Friday, January 13, 2017.
Memorial Services will be on Friday, January 20, 2017 at 12:00 PM at the Dobratz-Hantge Funeral Chapel in Hutchinson, Minnesota.
Visitation will be Friday from 10:00 AM until the time of service at the Funeral Chapel.
Funeral Chapel
Dobratz-Hantge Funeral Chapel
899 Highway 15 South
Hutchinson, MN 55350
Phone:(320) 587-2128
Obituary
Ken was born on August 8, 1936, near Marcel, Minnesota. He was the son of Hjalmer and Gertrude (Heikkila) Erickson. Kenneth was baptized as an infant and was later confirmed in his faith as a youth at Suomi Lutheran Church near Marcel, Minnesota.  He received his education in Grand Rapids, Minnesota, and was a graduate of the Grand Rapids High School Class of 1954. Ken furthered his education for two years at the Itasca Junior College in Grand Rapids, then attended the Montana School of Mines, and earned his Bachelor of Science Degree in Mining Engineering in 1960.
On May 6, 1955, Ken was united in marriage to Jean Cleaveland in Grand Rapids, Minnesota. This marriage was blessed with five children Kevin, Kurt, Patti, Kenny, and Terry. Ken and Jean resided in Grand Rapids, Minnesota, and then moved to Butte, Montana, and after graduating from college Ken work as an engineer for Hannah Mines in Iron River, Michigan. In 1962, Ken and Jean moved to St Paul, Minnesota, where Ken worked as an engineer for 3M and in 1964 Ken was transferred to the Hutchinson 3M plant where he and Jean resided for the next 52 years.
Ken worked for 3M as an Engineer for 27 years, retiring in 1990. After retiring Ken and Jean owned and operated Heritage Antiques in Glencoe, Minnesota.  In his younger years Ken was a member of the Hutchinson  Elks Lodge, he loved to hunt, fish and play golf.  Ken enjoyed playing fast-pitch softball as the catcher.  After retirement Ken loved to antique and he went to many auctions. He enjoyed his Wednesday night card games with good friends for over 20 years and rarely missed a night. Ken was always busy doing something but he especially enjoyed spending time with his family, grandchildren and friends. He dearly loved each and every one. Ken did 20 push-ups each morning his entire life up until he got sick. Ken and Jean shared 61 years of marriage.
Ken passed away on Friday, January 13, 2017, at Harmony River Living Center in Hutchinson, at the age of 80 years.
Blessed be his memory.
Ken is survived by his:
Wife, Jean Erickson of Hutchinson, MN;
Children, Kevin Erickson and his wife, Terrie, of Darwin, MN,
                  Kurt Erickson of Robbinsdale, MN,
                  Patti Lenz and her special friend, Simon, of Hutchinson, MN,
                  Kenny Erickson and his wife, Celia, of Fort Myers, FL,
                  Terry Erickson and his special friend, Kristi, of Suomi, MN;
Grandchildren, Andrea Norsworthy, Joshua Erickson and his wife, Sandee, Katie Erickson, Mandy Erickson, Cassie Tulp and her husband, Tony, Ellen Lenz, Ryan Lenz, Emma Erickson, Clayton Erickson, and Bob Soppeland and his wife, Mimi;
Great Grandchildren, Lexi Markgraf and her husband, Logan, Payton Norsworthy, Connor Soppeland, Billy Erickson, and Chance Erickson;
Sister, Ellen Aho and her husband, Herman, of Grand Rapids, MN;
Many other relatives and friends.
Kenneth is preceded in death by his parents, Hjalmer and Gertrude (Heikkila) Erickson; father and mother-in-law, Orville and Alberta Cleaveland, and a brother and sister in infancy.