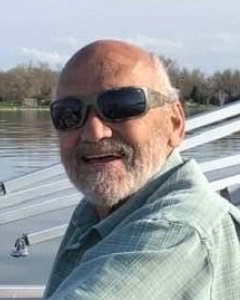 Service Information
Kenneth "Ken" L. Ballard, age 72, husband of Jane, of Darwin, Minnesota, passed away on Monday, June 12, 2023, at Hutchinson Health in Hutchinson, Minnesota.
Memorial Service will be held on Friday, June 16, 2023, at 10:00 A.M. at Grace Lutheran Church in Hutchinson, with interment in New Ulm City Cemetery in New Ulm, Minnesota.
Visitation will be held Thursday, June 15, 2023, from 5:00-7:00 P.M. and will continue one hour prior to the service ALL at the church.
Visitation/Gathering
Grace Lutheran Church
430 5th Avenue SW
Hutchinson, MN
Service
Grace Lutheran Church
430 5th Avenue SW
Hutchinson, MN
Funeral Chapel
Dobratz-Hantge Funeral Chapel
899 Highway 15 South
Hutchinson, MN 55350
Phone:(320) 587-2128
Cemetery
New Ulm City Cemetery
Broadway St.
New Ulm, Brown County, MN
Obituary
Kenneth "Ken" LeRoy Ballard was born on March 7, 1951, in Winnebago, Minnesota. He was the son of Edwin and Beth (Parsons) Ballard. Ken was baptized as an infant in Winnebago, and was later confirmed in his faith as a youth at Redeemer Lutheran Church in New Ulm, Minnesota. He received his education in New Ulm, and was a graduate of the New Ulm High School Class of 1969. One of Ken's proudest accomplishments during his high school years was to earn the Boy Scout's Eagle Scout award, the highest honor a Boy Scout can achieve. Ken furthered his education for one year at Mankato State University in Mankato, Minnesota, two years at Hutchinson Vo-Tech School, and two years at DeAnza College in Cupertino, California.
On February 23, 1985, Ken was united in marriage to Jane Gruber at their home in New Ulm. This marriage was blessed with four children, Stacy, Clinton, Kyle, and Lee. Ken and Jane resided in New Ulm before moving to Lake Washington near Hutchinson, Minnesota, in 1990, where they made their home. They shared 38 years of marriage.
Ken was employed by 3M in various capacities for over 34 years before retiring in February, 2012. Ken was an active member of St. Peter's Lutheran Church in Ellsworth Township, Minnesota, serving as church treasurer for over 10 years.
Over the years, Ken and Jane loved traveling: cruises to various parts of the world and other vacations within the U.S. Ken enjoyed deer hunting, spear fishing, motorcycling, and time spent on the water with his family, grandchildren and friends.
Ken was first and foremost a family man. His wife, children and grandchildren were the most important treasures in his life. Ken and Jane's home was always open to family and friends, and was THE gathering spot for weekends, holidays, summer days, and other special events.
Ken passed away on Monday, June 12, 2023, at Hutchinson Health in Hutchinson, at the age of 72 years.
Blessed be his memory.
Ken is survived by his:
Wife, Jane Ballard of Darwin, MN;
Children, Stacy Lyn Alger and her husband, Travis of Hutchinson, MN,
Clinton Harris and his wife, Lindsey of Dassel, MN,
Kyle Harris and his wife, Sommer of Hutchinson, MN,
Lee Harris and his wife, Terri of Hutchinson, MN;
Grandchildren, CJ (Ashley) Christian, Arianna (Matthew) Lerch, Chandler Steffensmeier, Ashlynn Dahl, Jayden Harris, Joseph Harris, Zoey Harris, Jackson Zeidler, Trenton Zeidler, Ryley Rien, Kaylee Harris, Dylan Borrell, Jason Harris, Rodney Harris;
Great-Grandchildren, Violet Quigley, Sawyer Christian, Braelynn Steffensmeier;
Siblings, Larry (Vi) Ballard,
Kathy Lentz,
Dave (Becky) Ballard;
Sisters-in-law, Judy Besemer,
Patty Gruber;
Former Son-in-law, Oscar Christian;
Many nieces, nephews, other relatives and friends.
Ken is preceded in death by his Parents, Edwin and Beth Ballard; Sister, Sharon Edwards; Father and Mother-in-law, Stanley and Lois Gruber; Brothers-in-law, Tom Lentz, Gary Gruber, Roger Besemer; Sister-in-law, Cheryl Gordon.