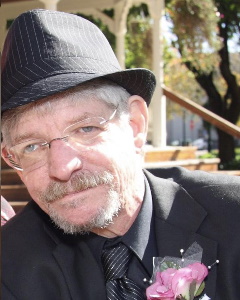 Service Information
Kevin M. Williams, age 65, of Norwood Young America, Minnesota, passed away Wednesday, July 6, 2022, at his home.
Memorial Services will be held at a later date.
Funeral Chapel
Paul-McBride Funeral Chapel
218 Hill Street W
Norwood - Young America, MN 55368
Phone:(952) 467-3281
Obituary
Kevin Mark Williams was born on November 13, 1956, in Mankato, Minnesota.  He was the son of Loren Williams and Nancy Randall.  Kevin received his Diploma and graduated with the Sauk Centre High School class of 1975. He continued his education in Behavioral Sciences at Southwest Minnesota State University and University of Southern Colorado.
On October 12th 2010, Kevin was united in marriage to Ruth Sellner at a park in Chaska, MN. Kevin and Ruth made their home in Norwood Young America, Minnesota.
Kevin worked at Mount Olivet Rolling Acres Disability Services in Chanhassen, Minnesota for 25 years until he retired on March 8th 2020.
Kevin enjoyed fishing, gardening, and spending time with his beloved wife.
Kevin passed away on Wednesday, July 6, 2022, at his home in Norwood Young America, Minnesota, at the age of 65 years old. Blessed be his memory.
Kevin is survived by his
Wife, Ruth Williams of Norwood Young America, MN;
Children, Josh (Rebecca) Williams of Burnsville, MN,
                 Parker Williams of Inver Grove Heights, MN,
                 Caitlyn (Timothy Buerskin) Williams of Buffalo, MN,
                 Mackenzie Williams of Woodbury, MN;
Grandchildren, Cody Williams, Hunter Williams, Madelyn Williams;
Mother, Nancy Randall;
Siblings, Scott (Cynthia Hendricks) Williams, Lori ( Steve) Bona, Matthew (Martha) Williams, Michaela (Tim) Quello;
Nieces, nephews, other relatives and friends.
Kevin is preceded in death by his Father, Loren Williams.