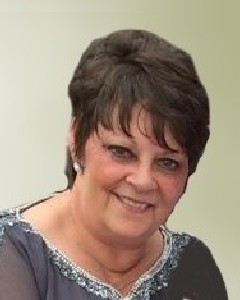 Service Information
Kimberly Ann Melius age 58, of Winthrop, passed away November 23rd, 2015 at the University of Minnesota Hospital in Minneapolis.
Memorial Service will be Saturday, November 28th, 11:00 A.M. at Peace Lutheran Church in Winthrop.
Gathering of Family and Friends will be from 9:00 A.M. until the time of the service at the church on Saturday.
Memorials preferred.
Visitation/Gathering
Peace Lutheran Church
413 W 5th Street
Winthrop, MN
Service
Peace Lutheran Church
413 W 5th Street
Winthrop, MN
Funeral Chapel
Dalin-Hantge Funeral Chapel
209 West Second Street
Winthrop, MN 55396
Phone:(507) 647-5326
Obituary
Kimberly Ann (Polzin) Melius was born November 15, 1957, in Gaylord to Melvin and Betty (Breuer) Polzin. She was a 1975 graduate of Winthrop High School and a 1980 social work graduate of Mankato State University. She most recently served as social worker for Good Samaritan Society long-term care facilities in Arlington and Winthrop. Kim spent her entire life in social work, focused particularly in hospice care. She served decades in hospice programs with the Arlington Municipal Hospital and Immanuel-St. Joseph's/Mayo Health Systems in Mankato. Kim also served several years at the Golden Living Center in Franklin. Kim, along with husband Dana, were past co-owners of Winthrop Publishing/Winthrop News and Lyle's Cafe, Inc., of Winthrop. She was a lifelong member of Peace Lutheran Church in Winthrop.
Kim lived for her children, grandchildren and extended family members, enjoying time at their events and following their journeys. She felt blessed to have witnessed three of her children's marriages over the past three summers, and was looking forward to a fourth consecutive summer of weddings in 2016 with the engagement of son, Matthew, to Krystal Burggra? of Owatonna. And she greatly appreciated her close friendships. Kim had recently undergone successful surgery to remove a benign brain tumor and had unrelated cancer surgery Nov. 23. Despite her recent health issues, she was looking forward to recovery, returning to work and more family time.
Kim is survived by her husband of 36 years, Dana; six children, Benjamin (Brooke) Melius of Mankato, Ambryn (Alexandria Kewitt) of Seattle, Wash., William (Jessica) Melius of St. Peter, Matthew Melius of Winthrop; Andrew (Sarah) Melius of Traverse City, Mich., and Mikell Melius of Mankato; four grandchildren, Bryce and Brynn Melius, Myles Melius, and Juniper Melius; three sisters, Shawn (Craig) Losure of Gaylord, Chanda Polzin Kruggel of Winthrop, and Cheyene Melmer of Deltona, Fla.; father Melvin Polzin of Winthrop; and many close extended family members and friends.
Kim was preceded in death by her mother, Betty; in-laws, Louis "Pud" and Karen (Drill) Melius; grandparents, William and Emma Polzin, and Lorenz and Edna Breuer; and very special friend, Denise Petterson Woods.