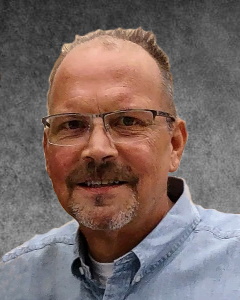 Service Information
Kurt W. Swanson, age 54, of Paynesville, Minnesota, passed away on Monday, July 4, 2022, at U of M Health Fairview in Minneapolis, Minnesota.
Memorial Service will be held Monday, July 11, 2022, at 11:00 A.M. at First Evangelical Lutheran Church in Hector, Minnesota, with interment in the Hector City Cemetery.
Gathering of Family and Friends will be held Sunday, July 10, 2022, from 4:00-8:00 P.M. at Hughes-Hantge Funeral Chapel in Hector and will continue one hour prior to the service at the church.
Service will be live streamed at https://www.facebook.com/1.Lutheran.Hector
Visitation/Gathering
Hughes-Hantge Chapel
311 Main Street South
Hector, MN
Website:hughes@hantge.com
Service
First Evangelical Lutheran Church
220 5th Street West
Hector, MN
Funeral Chapel
Hughes-Hantge Funeral Chapel
311 Main Street S.
Hector, MN 55342
Phone:(320) 848-6297
Cemetery
Hector City Cemetery
Renville County, Hector Township, Section 32
Hector, MN
Obituary
Kurt Swanson, 54, of Paynesville (formerly of Hector, MN) passed away of natural causes on July 4, 2022, at the University of Minnesota Medical Center, Minneapolis MN. His family was with him.
Kurt William Swanson was born in Olivia MN April 9, 1968, the youngest child of Harold and Margaret (Mead) Swanson. He was dedicated as an infant and baptized June 19, 1983, into the Church of God of the Abrahamic Faith.
He attended Hector schools graduating with the Class of 1986. He was a drummer in the Bulldogs Marching Band carrying the big bass drum during parades. He played football and was one of the Big Guys in the backfield. Following high school, Kurt attended Granite Falls Vo Tech earning his degree in Fluid Power.
Kurt was a people person. His chosen career in sales reflected that. His ability to relate to and become friends with anyone was one of his gifts.
Kurt married Heather Johnson (as he always said "the beautiful neighbor girl") on October 3, 1999. Their daughter Ella GraceAnn was born in 2004. Ella was the light of Kurt's life and his pride and joy. He loved attending Daddy/Daughter dances, band concerts and the dramatic presentations in which she was involved.
Kurt enjoyed hunting, fishing, grilling steaks, reading and enjoying the company of family and friends. Through the years he had many stories to relate from the hunting and fishing trips. One of his fishing trips was with "Grandpa Bill" when he was 12 or 13 and already 6 feet tall after which Grandpa remarked "I'm sure glad I don't have to feed that kid all the time".
Kurt was currently employed by FCX performance as an account manager.
Survivors include his daughter Ella and her mother Heather of Prior Lake, His Mother Margaret of Paynesville, sister Lynn Hennessey of Yakima WA, nephews Caleb (Courtney and son Sawyer) Swanson of Hector, Jack Hennessey of Yakima WA, Jordan Hennessey of Minneapolis, many aunts, uncles, cousins, and friends too numerous to list.
Kurt is preceded in death by his father Harold, brother Lee (in infancy), brother Jeff and Grandparents Albert and Mae Swanson and William and Cecelia Mead.
The family wishes to thank everyone for their kindness during this incredibly difficult time.