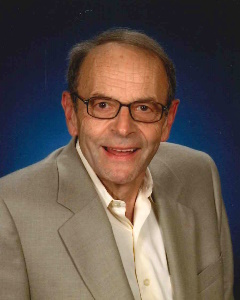 Service Information
Larry D. McKimm, age 81, husband of Barbara, of Hutchinson, Minnesota, passed away on Monday, October 9, 2023, at Woodstone Senior Living in Hutchinson.
Memorial Service will be held on Thursday, October 12, 2023, at 11:00 A.M. at Peace Lutheran Church in Hutchinson, with interment in Oakland Cemetery in Hutchinson.
Gathering of Family and Friends will be held on Wednesday, October 11, 2023, from 5:00 to 7:00 P.M. at Dobratz-Hantge Funeral Chapel in Hutchinson, and will continue one hour prior to the service at Peace Lutheran Church.
Visitation/Gathering
Dobratz-Hantge Chapel
899 Highway 15 South
Hutchinson, MN
Website:hantge.com
Service
Peace Lutheran Church
400 Franklin Street SW
Hutchinson, MN
Funeral Chapel
Dobratz-Hantge Funeral Chapel
899 Highway 15 South
Hutchinson, MN 55350
Phone:(320) 587-2128
Cemetery
Oakland Cemetery
805 Hwy 15 South
Hutchinson, MN
Obituary
Larry Daniel McKimm was born on September 17, 1942, in Glencoe, Minnesota. He was the son of Kenneth and Clarice (Harms) McKimm. Larry was baptized as an infant on October 4, 1942, by Rev. W.P. Kramer at St. John's Lutheran in Young America, Minnesota, and was later confirmed in his faith as a youth on May 20, 1956, by Rev. M.G. Kirsch at Peace Lutheran Church in Hutchinson. He received his education in Hutchinson and was a graduate of the Hutchinson High School Class of 1960. Larry furthered his education at Mankato State University in Mankato, Minnesota, with a degree in Business Management.
Larry entered active military service in the United States Air Force Reserves on March 12th, 1965, in Lackland, Texas, and served his country in the Air Force Reserve at the Minneapolis-St. Paul Airport until 1970. He received an Honorable Discharge on November 30th, 1970.
On July 2, 1966, Larry was united in marriage to Barbara Natterstad at Our Redeemer's Lutheran Church in Benson, Minnesota. This marriage was blessed with three children, Michael, Kent, and Lisa. Larry and Barbara resided in Hutchinson. They shared 57 years of marriage.
Larry owned and operated McKimm Milk Transit Inc. in Hutchinson from 1970 until he retired in 2007. He was a member of Peace Lutheran Church in Hutchinson. As a young man, Larry was also an active member of the local Democratic Party in Hutchinson.
Larry enjoyed traveling with his wife and in later years spending the winter months with Barb in Sarasota, Florida. Summers found Larry resting at the lake cabin, usually with one of the dog's heads on his lap. Larry enjoyed going out to eat and often treated his family to dinner or ice cream. He was a student of national economics and current events reading the Wall Street Journal cover to cover every day. He especially enjoyed spending time with his family, grandchildren, and friends.
Larry passed away on Monday, October 9, 2023, at Woodstone Senior Living in Hutchinson, at the age of 81 years.
Blessed be his memory.
Larry is survived by his:
Wife, Barbara McKimm of Hutchinson, MN,
Children, Michael McKimm and his wife, Renae of Hutchinson, MN,
Lisa McKimm Horacek of Woodbury, MN;
Grandchildren, Abby (Alec) Westlund, Benjamin McKimm, Colin McKimm, Quinn Horacek, Avery Horacek;
Niece, Bethany (Joe) Holtmeier;
Nephew, Brady (Carrie) McKimm;
Great-nieces and nephews, Brianna (Cole) Schuessler, Dylan Holtmeier, Ethan Holtmeier, Leyton McKimm, Keenan McKimm, Brynlee McKimm;
Many other relatives and friends.
Larry is preceded in death by his Parents, Kenneth and Clarice McKimm; Son, Kent McKimm; Brother, Terry McKimm; Sister-in-law, Janet McKimm.