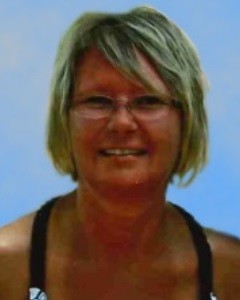 Service Information
Laura Ann Schoettmer, age 46, of Hutchinson, Minnesota, passed away Tuesday, July 5, 2016, at her home in Hutchinson.
Memorial Service will be held Tuesday, July 12, 2016, at 11:00 A.M., at Zion Lutheran Church in Buffalo Lake, Minnesota.
Gathering of Family and Friends will be one hour before the service at Zion Lutheran Church in Buffalo Lake.
Arrangements are with Dobratz-Hantge Funeral Chapel in Hutchinson.
Visitation/Gathering
Zion Evangelical Lutheran Church
228 5th Street NW
Buffalo Lake, MN
Service
Zion Evangelical Lutheran Church
228 5th Street NW
Buffalo Lake, MN
Funeral Chapel
Dobratz-Hantge Funeral Chapel
899 Highway 15 South
Hutchinson, MN 55350
Phone:(320) 587-2128
Obituary
Laura Ann (Hillmann) Schoettmer was born on April 28, 1970, in Olivia, Minnesota. She was the daughter of Orlando and Marjorie (Woods) Hillmann and was the youngest of eight siblings.  Laura was baptized as an infant in 1970, and later confirmed in her faith as a youth on April 18, 1985, both at Zion Evangelical Lutheran Church in Buffalo Lake, Minnesota.  Laura grew up in the Buffalo Lake area and was proud to be a farm girl.  She received her education in Buffalo Lake-Hector and was a graduate of the Buffalo Lake-Hector High School Class of 1988.  Laura continued her education at Rasmussen College where she studied sales and marketing.  Laura later returned to study nursing at Ridgewater College, in Hutchinson, Minnesota where she earned her Associates in Arts degree in Nursing Science. 
On May 2, 1992, Laura was united in marriage to her high school sweet heart, Shawn Schoettmer at Zion Evangelical Lutheran Church in Buffalo Lake. This marriage was blessed with two children, Joshua and Lucas.  Laura and Shawn lived in Duluth, Minnesota, Minneapolis-St. Paul, Minnesota and Dubuque, Iowa, before settling on Hutchinson, Minnesota, in 1996, as the place they would live and raise their boys.  They shared 24 years of marriage.
Laura was a wonderful nurse.  After receiving her nursing degree, Laura was employed as a nurse in various locations throughout the surrounding suburbs.  She was currently employed with Pediatech Nursing in Minnetonka, Minnesota.
Laura was a faithful and loving wife, and an amazing mother.  She was extremely caring and gave her whole heart to ensure those around her had everything they needed.  Laura enjoyed reading, drinking Diet Coke, relaxing by the water in the sun and watching the Investigation Discovery Channel. She had a green thumb for her plants and a very special talent for making homemade gifts for loved ones.  Laura loved life and was passionate about living life to its fullest.  Laura was her kids' biggest fan.  She loved watching them run around the house, swim at swim meets, and shoot trap.  Laura cherished her time spent with her children, family, friends and pets.
Laura passed away peacefully on Tuesday, July 5, 2016, at her home in Hutchinson at the age of 46 years.
She will be dearly missed by many.  Blessed be her memory.
Laura is survived by her:
Husband, Shawn Schoettmer of Hutchinson, MN;
Children, Joshua Schoettmer and Lucas Schoettmer of Hutchinson, MN;
Father, Orlando Hillman of Hutchinson, MN;
Mother-In-Law, Lowette Schoettmer of Nevis, MN;
Siblings, Sue Erickson and her husband, Bob of Olivia, MN,
                Garry Hillmann and his wife, Barb of Hector, MN, 
                Sharon Armstrong and her husband, Jeff of Hutchinson, MN,
                Lynn Jensen and her husband, Scott of Owatonna, MN;
Sister-In-Law, Lisa Noye and her husband, James of Reedsburg, WI;
Nieces, Melissa Erlandson and her husband, Andy, Krista Nelson and her husband, Josh, Kaiya Bisping, Tara Noye, Emma Thompson;
Nephews, Scott Hillmann and his wife Laila, Dustin Hillmann, Ryan Erickson, Mitchell Opatz and his wife, Brittany, Nick Noye;
Many other relatives and friends.
Laura is preceded in death by her Mother, Marjorie Hillman; Father-In-Law, Gerald Schoettmer; Brothers, Glenn Hillmann, Bradley Hillmann and Randall Hillmann; Grandparents, Art and Alvina Hillmann, Harold and Valena Woods; Nephew, Jordan Hillmann.