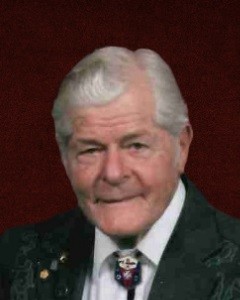 Service Information
Leonard Pikal, age 94, of Glencoe, (formerly Brownton) passed away Tuesday, March 21, 2017, at Glencoe Regional Health Services Long Term Care.
A Memorial Service will be  held Monday, March 27, 2017, at 11:00 A.M. at the Dobratz-Hantge Chapel in Hutchinson, with interment in the Oak Grove Cemetery in Brownton.
A Gathering of Family and Friends  will be held one hour prior to the service at the funeral chapel on Monday.
Visitation/Gathering
Dobratz-Hantge Chapel
899 Highway 15 South
Hutchinson, MN
Website:hantge.com
Service
Dobratz-Hantge Chapel
899 Highway 15 South
Hutchinson, MN
Website:hantge.com
Funeral Chapel
Dobratz-Hantge Funeral Chapel
899 Highway 15 South
Hutchinson, MN 55350
Phone:(320) 587-2128
Cemetery
Oak Grove Cemetery
11th Ave. N.
Brownton, MN
Obituary
Leonard George Pikal was born February 12, 1923, on a rural Brownton, Minnesota farm.  He was the son of Frank and Elizabeth (Holetz) Pikal. Leonard attended country school in Round Grove Township, McLeod County, Minnesota and was a graduate of the Brownton High School Class of 1941. He furthered his education by attending Gustavus Adolphus College where he studied engineering, business and psychology.
On December 12, 1970, Leonard was united in marriage to Darlene Wetterstrom at St. Stephanus Lutheran Church in St. Paul, Minnesota. Leonard and Darlene resided in Brownton.  They shared 46 years of marriage.
Leonard farmed all of his life in Round Grove Township and Glencoe Township.  He was active for 50 years in the Farmer's Union, the Hutchinson Farmer's Co-op, and the Minnesota Soil and Water Conservation where he was on the state board.  He loved farming and also enjoyed participating in tractor pulling at the McLeod County Fair. His 806 International Tractor won many times.
He was raised a Master Mason on February 19, 1958, in Guardian Lodge #149 and later joined Adah Chapter #31 O.E.S., both in Brownton. Leonard is a member of Glencoe Chapter #38 R.A.M.; Central Council #14 Cryptic Masons; Hutchinson Commandery #40, Knights Templar, Knights of the York Cross of Honor, Priory #24; Minnesota Council #34, Knights Masons; Universal Craftsmen of Engineers, Inc. - Minnesota Council; Minnesota York Rite College #39 - Knight Crusaders of the Cross; Holy Royal Arch Knight Templar Priests - Good Samaritan #39; Red Cross of Constantine - St. Olaf Conclave; The Grand Council of the Order of High Priesthood of Minnesota; Minnesota Council of Thrice Illustrious Masters and the Order of the White Shrine of Jerusalem.
Leonard joined Zuhrah Temple A.A.O.N.M.S. of Minneapolis in 1962, serving as Zahrah's Crow River Shrine Club president in 1965 and 1989, also holding a charter membership in Zuhrah Antique Cars. He received the Grand Council and Cryptic Masons ISH-SODI award in 1985. Leonard was appointed to the Grand Chapter line by Kenneth D. Hauggorde G.H.P. in 1986.
Comp. Pikal has been an agriculture producer all his life and has felt that society can advance only if social, economic and environmental wellbeing are all improving because they are so inter-related and dependent on each other. This strong feeling is his reason for serving as an officer for over 30 years in his Lodge and on many local and state wide boards that work on these problems.
Leonard enjoyed dancing to old-time music and polkas with his wife Darlene.   He also enjoyed deer and pheasant hunting.  Leonard's favorite pastime was going to Auctions, his number, 445, was always reserved just for him. He especially enjoyed spending time with family and friends.
Leonard passed away on Tuesday, March 21, 2017, at Glencoe Regional Health Services Long Term Care in Glencoe, Minnesota at the age of 94 years. .
Blessed be his memory.
Leonard is survived by his:
Wife, Darlene Pikal of Glencoe, MN;
Sister-In-Law, Blanche Delcourt of Maple Wood, MN;
Nephews, Leigh Pikal of Brownton, MN,
                 Keith Pikal of Gaylord, MN;
Many other relatives and friends.
Leonard is preceded in death by his Parents, Frank and Elizabeth Pikal, Brothers, Gordon Pikal and his wife, Agnes, Lloyd Pikal, Melvin Pikal; Sister, DeEtta Pikal.