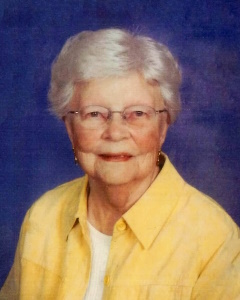 Service Information
Lila D. Meyer, age 97, of Tiffin, Iowa, formerly of Hutchinson, Minnesota, passed away on Tuesday, August 22, 2023, at her home in Tiffin. 
Private Family Services will be held.
Memorials preferred to "Lila Meyer Memorial" at Peace Lutheran Church in Hutchinson.
Funeral Chapel
Dobratz-Hantge Funeral Chapel
899 Highway 15 South
Hutchinson, MN 55350
Phone:(320) 587-2128
Obituary
Lila Dorothy Meyer was born January 24, 1926, in Glencoe, Minnesota, to Otto and Dorothy (Dammann) Brelje. She graduated from Glencoe High School.
Lila married Charles "Bob" Meyer on May 8, 1949. She was a homemaker and enjoyed spending time with her family and friends. Lila was a church secretary for many years in Prairie Village, Kansas.
While living in Hutchinson, Minnesota, she enjoyed volunteering at the Thrift Shop. Her hobbies included knitting, traveling, reading and watching baseball. She had a strong faith in Christ her entire life. She was an active member at Peace Lutheran in Hutchinson, Minnesota.
Lila is survived by her:
Daughter, Linda Meyer of Tiffin, IA;
Son, Steve (Susan) Meyer of Brookings, SD;
5 grandchildren;
4 great grandchildren.
Lila was preceded in death by her husband, Charles Meyer, and sisters, Helen Voss, Margaret Beneke and Ramona Ellies.