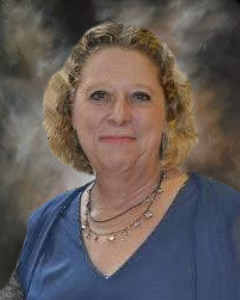 Service Information
Linda A. Nezworski, age 73, of Hector, Minnesota, passed away on Thursday, February 9, 2023, at Olivia Hospital & Clinic in Olivia, Minnesota.
Mass of Christian Burial will be held Saturday, February 25, 2023, at 11:00 A.M. at St. Anastasia Catholic Church in Hutchinson, Minnesota.
Gathering of Family and Friends will be held one hour prior to the Mass at the church.
Mass will be livestreamed via the St. Anastasia Catholic Church's website and Facebook page.
Memorial Cards may be mailed to: Nezworski Family, 420 8th St. E, Hector, MN 55342
Visitation/Gathering
St. Anastasia Catholic Church
460 Lake Street South
Hutchinson, MN
Service
St. Anastasia Catholic Church
460 Lake Street South
Hutchinson, MN
Funeral Chapel
Hughes-Hantge Funeral Chapel
311 Main Street S.
Hector, MN 55342
Phone:(320) 848-6297
Obituary
Linda Ann (Lehman) Nezworski, 73, of Hector, MN, passed away on February 9, 2023, peacefully in her sleep.
Linda was born on January 14, 1950, to Richard and Ann Lehman in Milwaukee, WI. After graduating from Hamilton High School in 1968, she began her career.
Linda worked several jobs in office administration throughout her professional life. Most of her career was at Fochs & Associates spanning 25 years. For the past 13 years Linda was an integral part of the team at Blue House Veterinary. She took great pride in her work and was delighted to discover her interest in Veterinary Science later in her life.
Linda met Michael (Mike) Nezworski in Milwaukee, WI, and they married February 16, 1974. In 1976, they moved to Chicago, IL where their daughter Jill was born. In the early 80's, they moved back to Milwaukee, WI, for a short period of time where their daughter Kelly was born. In 1981, they moved to Duluth, MN, where Linda spent most of her adult life. In 2010, they moved to Hector, MN, to be closer to family and work. Linda was an avid crafter, sewer, and lover of animals. In particular, she enjoyed creating clothing, crossword puzzles, embroidery, and curating their home all while nurturing a creative curiosity in her children. She was always supportive of their interests, even if that meant having slithery and scaly pets.
Linda has four grandchildren Alma, Anna, Eli, and Dana which she loved dearly. She cared for her family in small and large acts of love, from thoughtful gifts to the creation of magical life moments, especially surrounding holidays and food. Linda had several deep and meaningful friendships that filled out the richness and abundance she exuded. She moved through life with the gift of making each person feel special, cared for, and seen.
Linda was predeceased by her parents Richard and Ann Lehman. She is survived by her husband Michael; her children Jill Nezworski (Jeff Erickson, Eli, and Dana) and Kelly Nezworski (Kevin Schmidt, Alma and Anna); her brothers Michael Lehman (Mary), Brian Lehman (Chris), and Thomas Lehman (Carol).