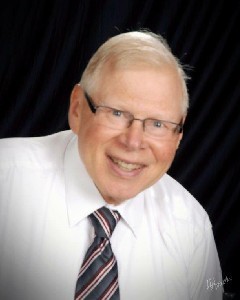 Service Information
Lloyd Jeffrey "Jeff" Daniels, age 74, of Fairfax, passed away peacefully, surrounded by family on Wednesday, January 25, 2017, at North Memorial Medical Center in Robbinsdale.
Memorial Services will be Tuesday, January 31, 2017, 11:00 A.M. at the United Methodist Church in Fairfax with interment at a later date in Bethel (Mud Lake) Cemetery, rural Fairfax.
Gathering of Family and Friends will be Monday, January 30, 2017, from 4:00 P.M.-8P.M. at the Hauser-Hantge Funeral Chapel in Fairfax and will continue one hour prior to the service at the church on Tuesday.
Memorials Preferred.
Visitation/Gathering
Hauser-Hantge Chapel
601 South Park Street
Fairfax, MN
Website:hantge.com
Service
United Methodist Church
401 SE 1st Street
Fairfax, MN
Funeral Chapel
Hauser-Hantge Funeral Chapel
601 South Park Street
Fairfax, MN 55332
Phone:(507) 426-7274
Cemetery
Bethel (Mud Lake) Cemetery (Cairo Twp)
Cairo Township, rural Fairfax, Renville County, MN
Fairfax, MN
Obituary
Lloyd Jeffrey "Jeff" Daniels was born on March 24, 1942, in Hampshire, Illinois. He was the son of Everett and Dorothy (Schuld) Daniels. Jeff was baptized as an infant and was later confirmed in his faith as a youth. He received his education in Elgin, Illinois, and was a graduate of the Elgin High School Class of 1960. Jeff furthered his education at Dakota Wesleyan University in Mitchell, South Dakota, and graduated in 1964 with his BA. He went on to receive his Masters of Divinity from St. Paul School of Theology in Kansas City, Missouri, in 1969. Jeff was ordained a Deacon in Minnesota in 1969 and an elder in 1971.
On June 4, 1966, Jeff was united in marriage to Charlotte Elizabeth Lehman at the Fairfax United Methodist Church. This union was blessed with two sons, Gary and Jerry.
Throughout his career, Jeff served churches in Morton as a student pastor, before he went to seminary. While he was in seminary he served as a student pastor at the Country Club Christian Church in Kansas City, Missouri, and also served in Winchester, Kansas. He served churches as a pastor in Raymond, Browns Valley and Beardsley, Pine River and Pequot Lakes, Pine City and Brook Park, Moose Lake, Danube and Middle Creek and Renville, Minnesota. Jeff happily retired in 2007 to the homestead in Fairfax. He preached every Sunday for six years at the New Avon United Methodist Church in rural Redwood Falls, Minnesota, and he often served as a substitute pastor for neighboring churches. 
Jeff enjoyed auto racing, being involved with Cub, Boy Scouts and Eagle Scouts (Order of the Arrow), camping with his family, hunting and fishing with his sons, mountain biking with Char, amateur radio, photography, Civil War reenacting, working with and racing sled dogs, reading - especially about World War II and Native American History, bird watching, hockey, watching trains, and having the opportunity to be at Standing Rock with the other Minnesota Pastors. Jeff's passions include missions, mentoring and small group study. He was a very patient, giving, loving man who enjoyed leading worship.
Jeff passed away peacefully surrounded by family on Wednesday, January 25, 2017, at North Memorial Medical Center in Robbinsdale at the age of 74 years. Through his passing and the generous gift of donation, other families in need have been blessed. Blessed be his memory.
Jeff is survived by his:
Wife,    Char Daniels of Fairfax, MN;
Sons,    Gary Daniels and his wife, Jessica of South St. Paul, MN, and
            Jerry Daniels and his wife, Anne of Aurora, CO;
Grandchildren, Cole and Chase Bentson; Ashley and Ella Daniels and their mother, Nicole;
Sister, Kate Graham of Greenville, NC;
Brother, Jan Daniels and his wife, Cathy of Elgin, IL;
Nieces, Amy Daniels and Dave Bjork Jr. of Lake in the Hills, IL, and Carissa Etters and her husband, Brad of Midlothian, VA;
Cousins, Ethel Daniels of Genoa, IL, and Sharry Kalling and her husband, Dave of Niles, MI; and
Many Friends.
Jeff was preceded in death by his Parents, Everett and Dorothy Daniels; Daughter Lisa Kay Daniels in 1970; and Nephew, Christopher Graham.
The family invites everyone to the luncheon at Squirrels (105 1st Ave SW, Fairfax) immediately following the service.