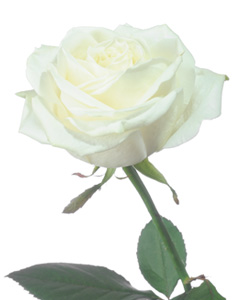 Service Information
Lola Beneke, age 94, of Glencoe, Minnesota, passed away on Saturday, January 16, 2016, at her son's home in Parker, Arizona. 
Graveside Services will be held Saturday, June 25, 2016, at First Evangelical Lutheran Cemetery in Glencoe, Minnesota.
Funeral Chapel
Johnson-McBride Funeral Chapel
1222 Hennepin Avenue
Glencoe, MN 55336
Phone:(320) 864-3737
Cemetery
First Lutheran Cemetery (Glencoe)
Glencoe, MN
Obituary
Lola Ida Mathilda (Alsleben) Beneke, 94, died Saturday, January 16, 2016. She passed away peacefully at her son's home in Parker, Arizona, while surrounded by family.
Lola had two goals in life: One was to serve and the other was to meet her Savior, Jesus Christ.  She did both with grace and dignity.
Lola was born to Ed and Alma (Arlt) Alsleben on September 5, 1921.  She was raised in the New Auburn/Glencoe area working with her parents in their General Mercantile Store.  Lola also worked in the bakery department at Lee's Super Valu, Glencoe for many years, retiring in 1984.  She transcribed religious reading matter for the blind through the Lutheran Church-Missouri Synod from 1957 through 1996. Lola was active in her family church, Good Shepherd Lutheran Church of Glencoe, as well.
Lola was confirmed in the First Evangelical Lutheran Church in Glencoe on April 5, 1936.  She married Harold Beneke in that same church on December 28, 1941.  Lola and Harold raised 3 wonderful children: Carlene (Reverend Robert) Leeland, Bob (Gwen) Beneke, and Mark Beneke. 
Lola was preceded in death by her parents (Ed and Alma), her husband (Harold), her daughter (Carlene), and her son-in-law (Reverend Robert). Lola is survived by her sons, Bob and Mark Beneke, and by 6 beautiful grandchildren: Stephan (Nicole) and Joel (Melissa) Leeland, and Amanda, Erin, Adam, and Royce Beneke.  Lola is also survived by 7 great-grandchildren: Calvin, Ella, and Eli Leeland, Alex Schlessinger-Kreel, and Abigail, Marta, and Charlotte Leeland.
Reverend Layton Lemke will officiate as Lola is laid to rest on June 25, 2016 next to her husband, Harold, in the Glencoe Lutheran Cemetery in Glencoe, Minnesota.