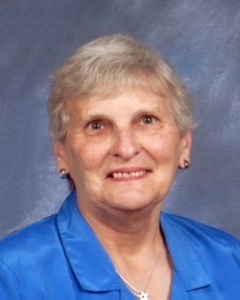 Service Information
Lorna M. Schuster, age 88, of Darwin, Minnesota, passed away on Saturday, April 8, 2023, at Lakeside Generations Senior Living Community in Darwin.
Memorial Service will be held on Friday, April 28, 2023, at 2:00 P.M. at All Saints Lutheran Church in Darwin.
Gathering of Family and Friends will be held one hour prior to the service at the church.
Memorials preferred to All Saints Lutheran Church in Darwin or APDA – American Parkinson Disease Association.
Visitation/Gathering
All Saints Lutheran Church
118 N 1st Street
Darwin, MN
Service
All Saints Lutheran Church
118 N 1st Street
Darwin, MN
Funeral Chapel
Hantge Funeral Chapel
100 First Street
Darwin, MN 55324
Phone:(320) 693-8710
Obituary
Lorna Marie Kraemer was born on March 17, 1935, in Glencoe, Minnesota. She was the daughter of Henry and Mary Kraemer and grew up with her older brother Len on the family farm where she had many chores but enjoyed all the animals, especially the kittens she would play with as a little girl. She graduated from Glencoe High School in 1953. Following High School, Lorna was hired as secretary to the principal at the school.
On November 24, 1956, Lorna was united in marriage to Norman "Jack" Schuster at First Lutheran Church in Glencoe. Their marriage was blessed with three children: Steven, Paul and Mary. Lorna and Jack raised their family and resided in Gaylord, Minnesota, until 1987 when they moved to Lake Stella near Darwin, Minnesota. They shared 65 years of marriage until Jack passed away on July 4, 2022.
Lorna helped with the family business, Schuster Photography, until she started as an administrative assistant at Gaylord Schools where she worked for over 20 years. She truly treasured the time spent with kids, despite some of the daily antics and challenges that accompanied the job.
Raising her family was always the top priority, but Lorna had many hobbies. She enjoyed crafting, gardening, baking, photography, reading, and collecting lighthouse-themed items for their home. A talented seamstress, she made much of her own clothing and, although underappreciated at the time, that of her kids. Lorna and Jack loved the "lake life" together, from water skiing to after-dinner boat cruises around Lake Stella. Happy hour on the deck overlooking the lake was a daily highlight. Lorna liked playing cards, Yahtzee, and Bingo, and developed a knack for regularly winning on the annual Schuster-Anderson Super Bowl board. She was involved at All Saints Lutheran Church in Darwin and spent much of her free time quilting with church friends. Lorna volunteered at the Twine Ball Museum and Meeker Memorial Hospital gift shop. Both made for easy birthday shopping, and those who knew would get a sly smile when they asked, "I wonder where this gift came from?"
While phone conversations with her were famously brief, she loved time spent with family and friends and could retell story after story from all eras. Her memory for things her grandkids said and did over the years was amazing. She remained mentally sharp despite battling Parkinson's Disease and the pain from numerous back surgeries. With limited physical activity later in life, Lorna looked forward to the distraction and entertainment of her TV favorites, like The Good Doctor, Blue Bloods, Wheel of Fortune, and 60 Minutes. Calls during those hours regularly went unanswered.
Those who knew Lorna and Jack know they shared an incredible connection and interdependence. They loved each other deeply, and Lorna's life wasn't the same without Jack. While we grieve the loss of both of our parents so close together, we find great peace in knowing they are together again and happily reunited with our brother.
Lorna was preceded in death by her parents, Henry and Mary; son, Steven; and brother, Len. She is survived by daughter-in-law, Jamie Decker, of Powell, WY; grandchildren Chelsea Snuttjer (Mike), Ashley Resavy (Bill), and Kaydee Jurado (Marco); son, Paul, and his wife, Randa, of Deephaven, MN; grandchildren Jordan and Jack; daughter, Mary Anderson, and her husband, Bob, of Hopkins, MN; grandchildren Megan, Rachel, Tyler, and Olivia; 7 great-grandchildren; and sister-in-law, Lucille Kraemer, of Glencoe, MN.