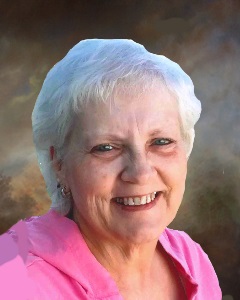 Service Information
LouAnn "Annie" Lind, wife of Rodney, age 69, of Gaylord passed away Friday, December 30, 2022, at her home in Gaylord.
Memorial Service will be Saturday, January 7, 2023, 11:00 A.M. at St. Paul's Lutheran Church in Gaylord with interment in the church cemetery.
Gathering of Family and Friends will be Friday, January 6, 2023, from 4:00 P.M.-7:00 P.M. at the Egesdal Funeral Home in Gaylord and will continue one hour prior to the service on Saturday at the church.
Visitation/Gathering
Egesdal Funeral Home
74 Main Avenue
Gaylord, MN
Website:hantge.com
Service
St. Paul's Lutheran Church
513 Main Avenue
Gaylord, MN
Funeral Chapel
Egesdal Funeral Home
74 Main Avenue
Gaylord, MN 55334
Phone:(507) 237-2388
Cemetery
St. Paul's Lutheran Cemetery (Gaylord)
Gaylord, MN
Obituary
LouAnn Marie Lind was born on December 9, 1953, to Edward Ernst and Ella Agnetta (Oldenburg) Pomplun. She was baptized as an infant on January 17, 1954, by Reverend George Matthiae and was later confirmed in her faith as a youth on April 7, 1968, by Reverend Walther Kallestad, both at St. Paul's Lutheran Church in Gaylord.
"LouAnn" seemed to be too difficult for this toddler to say and "Annie" was much easier, so by her family and many friends, she was known as Annie from little on.
Annie attended Gaylord and Arlington Public Schools graduating with the Arlington/Green Isle Class of 1972. She continued her education at Hutchinson Area Vo-Tech, now Ridgewater College, graduating in 1973. While there Annie, along with her high school friend and college roommate, Kathy Ulrich, planted the trees on the campus grounds where they are still growing strong today.
Annie met Rodney Dale Lind and they were married on July 14, 1973, by Reverend Kallestad at St. Paul's Lutheran Church in Gaylord. This marriage was blessed with four children and seven grandchildren.
LouAnn was a lifelong member of St. Paul's Lutheran Church in Gaylord, a past Sunday School teacher, was a housekeeper for several years there, and delivered Meals on Wheels.
In 1987, LouAnn joined the Gaylord Area Ambulance Service and was with them for nine plus years. She worked in healthcare all her working years, Sibley County Home Health Care, Arlington, Glencoe, and Gaylord nursing homes as a CNA or TMA and finally at the Arlington Hospital known now as Ridgeview Medical Center. LouAnn received recognition at Good Samaritan Society in Arlington in 1994 and Sibley Medical Center in 2007 as "Employee of the Quarter." She was part of a group of ladies at the hospital to create and assemble seat covers for cushions to put on metal seats in the vehicles for the Army National Guard in Afghanistan.
LouAnn started working at Sibley Medical Center in 2002 as a Health Unit Coordinator and loved her job along with her co-workers, but her health forced her to retire nearly two years early on July 1, 2019. She has a T-shirt stating "Keep Calm-Let the Health Unit Coordinator Handle It."
Annie's favorite pass times were reading, attending her grandkids games, recitals, church/school programs when possible, collecting Denim Days figurines, cross country skiing, eating chocolate, spending time with family and friends, but most of all were her dogs.
After more than four years with cancer, multiple rounds of chemo, radiation and surgery, LouAnn lost her battle on Friday, December 30  in her home with Rodney nearby. Blessed be her memory.
LouAnn is survived by her:
Husband of 49 plus years, Rodney Lind;
Children and their families, Nikki (Troy) Kohnert, Bianca and Dillon, Michelle (Darrell) Gens, Hunter, Emily (Joey) Arceneau, Gavin and Sam, and Jacob (Amber) Lind, Addisyn and Avrey;
Siblings, Earl (Betty) Pomplun, Richard (Sharon) Pomplun, Donald Pomplun, Marjorie Wagner, Linda (Gary) Hahn, Steve Pomplun;
Sisters-in-law, Pat Pomplun, Gerri Pomplun;
Brother-in-law, Dan (Ann) Lind;
Many nieces, nephews, other relatives and friends.
LouAnn was preceded in death by her Parents, Edward and Ella Pomplun; Father-in-law and Mother-in-law, Marvin and Ellen Lind; Brothers, Melvin Pomplun and Roger Pomplun; Sister, Doris (Earl) Petzel; Sister-in-law, Luanne Pomplun; Brother-in-law, David Wagner.