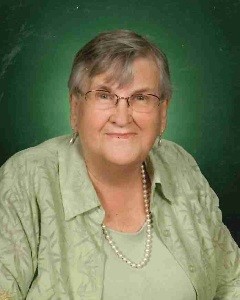 Service Information
Lucille Runke, age 95, of Hutchinson, passed away Wednesday, August 17, 2016, at Harmony River Living Center in Hutchinson.
Funeral Services will be held Saturday, August 20, 2016, at 11:00 A.M. at Peace Lutheran Church in Hutchinson, with interment in the church cemetery.
Visitation will be held one hour prior to the service at the church on Saturday.
Visitation/Gathering
Peace Lutheran Church
400 Franklin Street S
Hutchinson, MN
Service
Peace Lutheran Church
400 Franklin Street S
Hutchinson, MN
Funeral Chapel
Dobratz-Hantge Funeral Chapel
899 Highway 15 South
Hutchinson, MN 55350
Phone:(320) 587-2128
Cemetery
Peace Lutheran Cemetery (Hutchinson)
205th Drive
Hutchinson, MN
Obituary
Lucille May Carlson Runke was born on August 29, 1920, in Greene, North Dakota. She was the daughter of Carl and Gladys (Bryant) Carlson. Lucille was baptized on August 5, 1925, in Donnybrook, North Dakota and was later confirmed in her faith as a youth on April 4, 1937, at Messiah Evangelical Lutheran Church in Greene.   She attended country school through the eighth grade in Donnybrook.   
On March 1, 1944, Lucille was united in marriage to Milan Runke at Friedens Evangelical Lutheran Church (now Peace Lutheran Church) in Hutchinson, Minnesota. This marriage was blessed with six children, Janet, Carl, Dale, Gene, Terry and Kay. Lucille and Milan resided in Hutchinson all their life. They shared 29 years of marriage until Milan passed away on November 23, 1973. Lucille later moved to Harmony River Living Center in Hutchinson, Minnesota in September, 2015.  
Along with being a homemaker, Lucille also worked seasonally at Green Giant in Glencoe, Minnesota.  She also kept very active with volunteering her time.  She was a life member of the Hutchinson VFW Auxiliary, Post #906 and was a member at Peace Lutheran Church.   
Lucille was a loving wife, mother, grandmother, and homemaker. Lucille knew her way around the kitchen and enjoyed baking, canning and cooking for her family.  Lucille also enjoyed playing cards, reading western novels, working jigsaw puzzles, listening to music, gardening, embroidery, and going out to eat with friends.  She loved watching birds, the Minnesota Twins and Minnesota Wild.  She cherished spending time with her family, grandchildren, great grandchildren and many friends.   
Lucille passed away on Wednesday, August 17, 2016, at Harmony River Living Center in Hutchinson, Minnesota, at the age of 95 years.  
Blessed be her memory.  
Lucille is survived by her:
Children, Janet Thompson and her husband, Jim of Lakeville, MN,
                  Carl Runke and his wife, Ardell of Hutchinson, MN,
                  Dale Runke and his wife, Pat Jordan of Golden Valley, MN,
                  Gene Runke and his wife, Laurie of Hutchinson, MN,
                  Kay Runke of Hutchinson, MN;
Daughter-In-Law, Gail Runke of Buffalo, MN;
Grandchildren, Jennifer Isaak and her husband, Michael, Jessica Kurvers, Jody Runke, Amber Runke-Greeley and her husband, Phil, Carrie Runke-Jones and her husband, Kevin, Kelly Runke and his wife Dezia, Melissa Patterson and her husband, Ottis, Teresa Campa and her husband, Miguel, Sara Vergin and her husband, Nick, Cody Runke, Rebecca Runke, Sonia Runke; 
Great Grandchildren, Arin Campa, Lucus Jones, Veronica Jones, Eskadelia Runke, Ty Runke, Jacob Isaak, Kaitlyn Isaak, Izabella Kurvers, Anna Jo Runke;
Sister, Marvel Wanous of Hutchinson, MN; 
Many Nieces, Nephews, Cousins, other relatives and friends.
Lucille is preceded in death by her Parents, Carl and Gladys Carlson; Husband, Milan Runke; Son, Terry Runke; Brother, C. Walter Carlson and his wife, Geri; Sister, Lillian Herzberg and her husband Leslie.