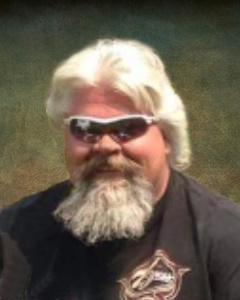 Service Information
Lyle A. Kulberg, age 60, of Bird Island, Minnesota, passed away on Sunday, January 29, 2023, at Fairview Hospital in Minneapolis, Minnesota.
Funeral Service will be held Thursday, February 2, 2023, at 2:00 P.M. at First Evangelical Lutheran Church in Hector, Minnesota with interment at a later date.
Visitation will be held on Wednesday, February 1, 2023, from 5:00-8:00 P.M. at First Evangelical Lutheran Church in Hector, and will continue one hour prior to the service at the church.
Memorials preferred.
Funeral Service will be live-streamed via First Evangelical Lutheran Church's Facebook page.
Visitation/Gathering
First Evangelical Lutheran Church
220 5th Street West
Hector, MN
Service
First Evangelical Lutheran Church
220 5th Street West
Hector, MN
Funeral Chapel
Hughes-Hantge Funeral Chapel
311 Main Street S.
Hector, MN 55342
Phone:(320) 848-6297
Obituary
Lyle Allyn Kulberg was born February 28, 1962 to Duane and Oradel Kulberg of rural Hector. He filled his life with circles of people that complemented his vast interests, hobbies and employment history.
Lyle attended kindergarten through 12th grade in Hector. During his High School years, he enjoyed playing football and wrestling. He placed 4th at State his senior year while wrestling in the heavy weight division (before he was really a heavy weight). This circle is where he made cherished lifelong friends.
His next circle was during his adult life when he worked for Loftness Manufacturing. This opportunity kept him attached to the agricultural and local community that he loved and he gained knowledge in equipment manufacturing and transportation of those goods.
In early 1989, Lyle and his brother Dale, bought the grocery store in Buffalo Lake, MN. They focused on being the local meat counter and this is where Lyle learned to be a butcher. Again, his circle of people that loved and supported him grew.
Lyle's passion was always farming. He ran part of the family farm for a period of time but there was still something missing. He missed interaction with people, so he took a job with Kibble Equipment in Bird Island and became the parts man. He knew every farmer and their equipment, often seeing them at their "best" when they were needing to get back out in the field for planting or harvest. This job held Lyle's love in the community and filled his passion to be involved in agriculture. His circle of friends grew yet to a new level.
Outside of work, Lyle had lots of hobbies and interests that kept his circles growing and ever intersecting. He enjoyed being part of the Renville Rangers Shooting Club and being out at the shooting range with people on Sundays during good weather. He enjoyed hunting, ice fishing and boating. He will forever be remembered for his love of riding his motorcycle. Summer was his favorite time to jump on his bike and let the wind blow through his hair, sporting a short-sleeved t-shirt, never finding a need for a jacket. He also took part in a pool league and was affectionately known as Bubba. He cherished every friendship.

Lyle is preceded in death by his parents (Duane and Oradel Kulberg) and his brother (Dale Kulberg).
He is survived by his brother (Keith Kulberg), sisters (Lorri Kempton and husband Dell; Beth Duyck and husband Pat); nieces and nephews (Brenda Willhite and husband Larry, Anita Pettis and husband Glen, Amy Bakker and husband Tom, Daniel Kulberg, Conner Duyck, Madisen Duyck), and many great nieces and nephews.
Lyle was surrounded by family when Leukemia stole him from us on Sunday, January 29, 2023 just shy of his 61st birthday. The family requests that in lieu of flowers memorials be made in Lyle's memory to the American Cancer Society – Leukemia research or to Hope Lodge to try to help other families fighting this terrible disease.