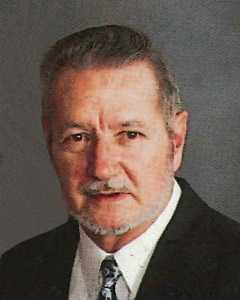 Service Information
Lyle M. Shaw, age 83, of Hutchinson, Minnesota, passed away on Wednesday, July 6, 2022, at Hutchinson Health in Hutchinson.
A Private Family Service will be held.
Funeral Chapel
Dobratz-Hantge Funeral Chapel
899 Highway 15 South
Hutchinson, MN 55350
Phone:(320) 587-2128
Obituary
Lyle Marlow Shaw, 83, of Hutchinson, died peacefully on July 6, 2022, after a short battle with pancreatic cancer. He was born on September 8th, 1938 in Roseglen, North Dakota and was the son of John and Dagney (Forsman) Shaw. Lyle was baptized as an infant and was later confirmed in his faith as a youth. He received his education in Glendive, Montana, and attended Glendive High School.
Until his last day, Lyle embodied what it means to be an American and a family man: he was strong, independent, selfless, humble, and kind.
In 1953, at just 15 years of age, Lyle's courage and sense of honor drove him to enlist in the United States Army in the hopes of fighting alongside his countrymen in the Korean War. Because Lyle was too young to enlist by two years, he and his friends commissioned a classmate to doctor their birth certificates, allowing them to serve. By the time he enlisted, the Korean Armistice Agreement had been signed. Lyle nevertheless went on to serve honorably in the Army, United States Air Force, and Air National Guard.
Lyle's life revolved around his family. He married the love of his life, Faye (Kamies) Shaw at a Lutheran church in Worthington, Minnesota, in 1960. They were married for 62 years, and he never left her side. The two of them together were a paradigm of what love is supposed to look like. They were always together, always kind to each other, and complemented each other's personalities perfectly. Lyle and Faye had two beautiful children, Steven (Steve) Marlow Shaw and Katherine Linda Shaw Voelker, and one granddaughter, Jamie Lee Voelker. Lyle was predeceased by his Parents, John and Dagney Shaw; Son, Steven Shaw; and Brother, John Shaw. Lyle is survived by his Wife, Faye; Daughter, Kathy and her husband, Jerry Voelker; Granddaughter, Jamie and her partner, Ike Messmore; Siblings, Viola Sallaz, Virginia Shinn and her husband, Steve; and Sister-in-law, Laurie Shaw.
Lyle worked tirelessly over the course of his career, the majority of which was spent at 3M. He frequently worked 60- to 70-hour weeks at the plant while attending school in the evenings, all to support his young family. After his retirement, Lyle was able to reflect fondly on what he accomplished. He and Faye owned a beautiful home in New Ulm and provided a loving, supportive household for their children. Their best memories included trips with their kids and family time with their horses, dogs, motorcycles, and snowmobiles.
Later, Lyle especially loved visiting Kathy and Jerry's farm and spending time with Jamie, whose accomplishments he followed with fervent pride and whom he loved dearly. There was never a sporting event or horse show he didn't attend with love, support, and snacks.
During his last days, Lyle was tranquil and contemplative. He expressed thankfulness for the full life he led, for the love of his family, and for the compassion of the healthcare professionals in Hutchinson. He told his family that he was excited to be reunited with his mother and Steve.
Lyle requested a small, private memorial service with immediate family. He asked that those who wish to mourn or celebrate his life have a special night with their loved ones and pets (he was adamant about including pets), spoil them a little extra, hug them a little extra, and think of him.
In lieu of flowers, Lyle's family requests donations in his name to either HealthPartners Cancer Center at Hutchinson Health or the Heart of Minnesota Animal Shelter in Hutchinson.
Blessed be his memory.