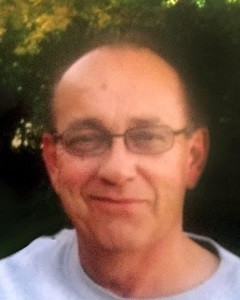 Service Information
Lyle Burge, age 65, of Stewart, passed away Friday, December 11, 2015, at his residence.
A private family service will be held at St. Boniface Catholic Church in Stewart. 
Service
St. Boniface Catholic Church
551 Main Street
Stewart, MN
Funeral Chapel
Cemetery
Round Grove Lakeside Cemetery (Stewart City Cemetery)
25433 70th St.
Stewart, MN
Obituary
Lyle Thomas Burge was born August 9, 1950, in Glencoe, Minnesota, the son of Arthur and Anna (Krebsbach) Burge. He was baptized at St. Boniface Catholic Church in Stewart, where he was confirmed into his faith, and remained a lifelong member. Lyle grew up in Stewart, and graduated from the Stewart High School with the Class of 1968.  He continued his education at the Hutchinson Vocational Technical School.
On September 27, 1969, Lyle was united in marriage to Rhonda Ranzau at St. Boniface Catholic Church.  Two sons were born to them.  Lyle was the proud father of Brent and Ryan. 
Lyle lived in Stewart, moved to Hutchinson for a short time, and returned to Stewart.  Lyle built his dream home on his grandparents' farm in Stewart. He was a plumber by trade.  He worked in project management at HTI in Hutchinson from 1987 to 2000. He then was employed at Runnings, and retired in September, 2015. 
Lyle enjoyed sports of all kinds, both watching and playing.  He liked to do yard landscaping. His favorite time spent was with his family.
Early Friday morning, December 11, 2015, Lyle passed away at his home, having reached the age of 65 years, 4 months, and 2 days.  Blessed be his memory.
Lyle is survived by his: Sons, Brent Burge (David Aman) of Minneapolis, Minnesota, Ryan Burge (Bryn) of Bellingham, Washington; Grandchildren: Nathaniel Burge of Stewart, Minnesota, Bailey Burge of Bellingham, Washington, and Miles Burge of Bellingham, Washington; Mother, Anna Burge of Brownton, Minnesota; Siblings: Gerald Burge (Shannon) of Bakersfield, California, Sharon Murry (L.E.) of Anderson, Texas, Linda Brey (Gary) of New Ulm, Minnesota, Colleen Wagner (Larry) of Hutchinson, Minnesota, and Alan Burge (Christine) of Houston, Texas; other relatives, and friends.
Lyle was preceded in death by his Dad, Art Burge.