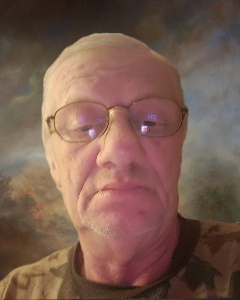 Service Information
Mannfred Wolfgang Paech, age 66, of Litchfield formerly of Dassel, peacefully passed away on November 30th, 2022, after a long battle with heart issues and kidney failure due to diabetes.
A gathering of close friends and family to celebrate his life will be determined by the family at a later date. The family requests donations or flowers be sent to Lee Paech.
Funeral Chapel
Dobratz-Hantge Funeral Chapel
899 Highway 15 South
Hutchinson, MN 55350
Phone:(320) 587-2128
Obituary
Mannfred "Manny" Wolfgang Paech was born on August 20th, 1956, in Rosenheim, Germany, to Albert and Anita (Hinterholder) Paech. He first moved from Germany as an immigrant with his family to a farm in North Dakota at the young age of just 3 years old.
Mannfred was preceded in death by his parents Albert and Anita Paech, as well as his brothers Heinz, Wolfgang, and Gunther Paech, and brother-in-law John Pruett.
Mannfred is survived by his brother, Albert Paech of Prairie Grove, AR; sisters, Annemarie Pruett of Prairie Grove, AR; Hannelore (Mike) Eckels of Springdale, AR; Anita Taylor of Fayetteville, AR; sons, Jason Robert Wold, his wife Nasro of Minneapolis, MN; Kristopher Manny Paech, his wife Lisa of Litchfield, MN; Lee Henrey Paech, his wife Stephine of Darwin, MN; daughter, RaeLynn Gottschalk, her husband Travis of Kimball, MN; and 17 grandchildren, many other nieces, nephews, relatives, and friends.