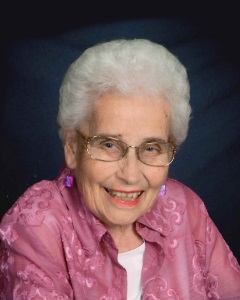 Service Information
Maren J. Goetsch, age 85, of Gaylord passed away Sunday, October 16, 2022, at GlenFields Living with Care in Glencoe.
Funeral Service will be Thursday, October 27, 2022, 11:00 A.M. at Immanuel Lutheran Church in Gaylord with interment in the church cemetery.
Visitation will be Thursday, October 27, 2022, from 9:00 A.M.-11:00 A.M. (2 hours prior) at the church.
Visitation/Gathering
Immanuel Lutheran Church
315 5th Street
Gaylord, MN
Service
Immanuel Lutheran Church
315 5th Street
Gaylord, MN
Funeral Chapel
Egesdal Funeral Home
74 Main Avenue
Gaylord, MN 55334
Phone:(507) 237-2388
Cemetery
Immanuel Lutheran Cemetery (Gaylord)
Highway 22 North
Gaylord, MN
Obituary
Maren Jane (Larson) Goetsch was born on July 5, 1937, in Minneapolis, Minnesota, to Virgil C. Larson and Leona K. (Goke) Larson. Maren was baptized in her faith on July 23, 1937, in Minneapolis and was later confirmed in her faith as a youth on June 3, 1958, at Elim Lutheran Church in Robbinsdale, Minnesota, by Pastor C. Ward Narothin. Maren was the oldest of three children. Maren graduated from North High School in Minneapolis. After high school she attended the University of Minnesota nursing school, and worked as a licensed practical nurse in pediatrics at the University of Minnesota hospital.
On September 6, 1958, Maren was united in marriage to Duane Albert Goetsch at Elim Lutheran Church in Robbinsdale, Minnesota. Their marriage was blessed with three children, Susan, Randall and Jennifer. During their marriage, Maren worked numerous years as a licensed practical nurse, and later in marriage as a teachers aid for fourteen years.
In her earlier years, Maren enjoyed many camping trips and traveling with family and friends. Maren was a lifelong sewer and remained active in her hobby until death. One of her annual sewing projects was pillows for the Ronald McDonald house in Rochester Minnesota. Maren also painted ceramics and loved tending to her flower gardens. She also had a loom which she used to weave many rag rugs.
In retirement, Maren and husband Duane spent twenty plus seasons at their winter home in an RV resort in Southern Texas. She was very active with the local sewing club which met weekly and sewed cancer hats. She also enjoyed dining out with friends and spending time with her sister and husband who lived across the street from her Texas home.
When she needed assistance with her daily care, Maren became a resident of GlenFields Living With Care in Glencoe and passed away there on Sunday, October 16, 2022, at the age of 85 years. Blessed be her memory.
Maren is survived by her:
Husband,         Duane Goetsch of Gaylord, MN;
Children,         Susan Jane Dollery,
                           Randall Duane (Kay) Goetsch and
                           Jennifer Jane (Terry) Battcher;
7 grandchildren, Jacob Goetsch, Christopher Dollery, Dalton Battcher, Allie Battcher, Kendra Battcher, John Battcher and Jaxson Battcher;
Great grandchild, Hallie Jo Goetsch;
Sister, Ann (Marlen) Miller of WA;
Brother, Steven (Nancy) Larson of Nemo, SD;
Brothers-in-law, Darwin "Cutter" Goetsch, Jerone "Dick" Goetsch and his wife, Beatrice;
Many other relatives and friends.      
Maren was preceded in death by her parents, Virgil and Leona Larson; in-laws, Bennie and Luverne Goetsch; sister-in- law, Betty Ann Goetsch.