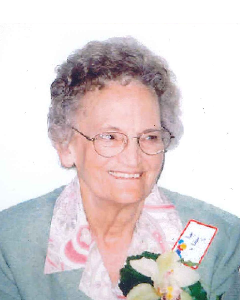 Service Information
Marjorie Mae Carlson age 89, of Arlington, formerly of Lafayette passed away Thursday, January 21st, 2016 at the Ridgeview Medical Center in Waconia.
Funeral Service will be Monday, January 25th, 11:00 A.M. at First Lutheran Church in Lafayette with interment in the Clear Lake Baptist Cemetery, Severance Township, Sibley County. Memorials preferred to First Lutheran Church of Lafayette.
Visitation will be Sunday, January, 24th from 5:00 P.M.-8:00 P.M. and Monday from 10:00 A.M. to 11:00 A.m.- all at First Lutheran Church.
Visitation/Gathering
First Lutheran Church
1020 Lafayette Avenue
Lafayette, MN
Service
First Lutheran Church
1020 Lafayette Avenue
Lafayette, MN
Funeral Chapel
Dalin-Hantge Funeral Chapel
209 West Second Street
Winthrop, MN 55396
Phone:(507) 647-5326
Cemetery
Clear Lake Baptist Cemetery (Severance Twp)
Severance Township, rural Gibbon, Sibley County
Gibbon, MN
Obituary
Marjorie Mae (Smeins) Martius Carlson was born on February 26, 1926, in Andover, South Dakota. She was the daughter of Frank and Ella (Boekman) Smeins. Marjorie was baptized as an infant and was later confirmed in her faith as a youth. She received her education in Andover and was a graduate of the Andover High School. After high school, Marjorie moved to Minneapolis and worked in the Foshay Tower for Western Union.
On June 1, 1946, Marjorie was united in marriage to Walter Martius. They shared 12 years of marriage and had six children, Patricia, Nancy, Janet, Walter Jr, James, and Joyce before Walter passed away on January 1, 1959. On September 17, 1966, Marjorie was united in marriage to Bert Carlson and his children, Dale and James. They were blessed with a daughter, Carol. After their marriage, the couple resided in Lafayette. She was a very giving and loving mother and homemaker. Marjorie and Bert shared 17 years of marriage before Bert passed away on November 16, 1983.
Marjorie was a member of First Lutheran Church in Lafayette and the Ladies Aid.
Marjorie enjoyed Bingo, puzzles, gardening, sewing, cooking and dancing. She loved Cheetos, popcorn and ice cream. Marjorie loved spending time with her family and friends.
When she needed assistance with her daily care, Marjorie became a resident of Golden Hearts in Arlington. Blessed be her memory.
Marjorie is survived by her:
Children,          Patricia Scherz and her husband, Steven of St. Paul, MN,
                        Nancy Kohn and her husband, Hans Kurt of Thorne Bay, AK,
                        Janet McKee and her husband, Dale of Raleigh, NC,
                        Walter J. Martius Jr. and his wife, Suzanne of Greenwood, AR,
                        James Martius and his wife, Lisa of Lino Lakes, MN,
                        Joyce Anderson and her husband, Calvin of Charlotte, NC,
Carol Kirchoff and her husband, Andrew of Hutchinson, MN,
                        Dale Carlson and his wife, Kathleen of New Ulm, MN, and
                        James Carlson and his wife, Nancie of Lafayette, MN;
25 Grandchildren;
30 Great-Grandchildren;
Sister, Alice Dokter of Long Beach, CA;
Sisters-In-Law, Donna Smeins of Webster, SD, and Betty Smeins of Long Beach, CA;
Many Nieces, Nephews, other relatives and friends.
Marjorie was preceded by her Parents, Frank and Ella Smeins; First Husband, Walter Martius; Second Husband, Bert Carlson; Sister, Mildred Sundberg; Brothers, Billie, Harry, Marvin, Lawrence and Leo Smeins.