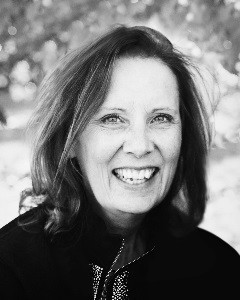 Service Information
Mary Buckentin, age 62, wife of Donovan, of Plato, Minnesota, passed away on Friday, October 30, 2015, at her home in Plato, Minnesota.
Memorial Services will be held Friday, November 6, 2015, 11:00 A.M. at Good Shepherd Lutheran Church in Glencoe, Minnesota.
Gathering of Family & Friends will be held Thursday, November 5, 2015, from 4:00-8:00 P.M. at Johnson-McBride Funeral Chapel in Glencoe, Minnesota, and will continue one hour prior the service at the church.
Visitation/Gathering
Johnson-McBride Funeral Chapel
1222 Hennepin Avenue
Glencoe, MN
Website:hantge.com
Service
Good Shepherd Lutheran Church
1407 Cedar Avenue N
Glencoe, MN
Funeral Chapel
Johnson-McBride Funeral Chapel
1222 Hennepin Avenue
Glencoe, MN 55336
Phone:(320) 864-3737
Obituary
Mary Louise Buckentin was born on October 13, 1953, in Glencoe, Minnesota.  She was the daughter of Ludwig and Margaret (Brelje) Beneke.  Mary was a graduate of Glencoe High School, class of 1971.  She furthered her education at the University of Minnesota and later transferred to Bemidji State University where she received her Bachelor of Science in Education.
On September 3, 1977, Mary was united in marriage to Donovan Buckentin at First Evangelical Lutheran Church in Glencoe, Minnesota. Throughout their 38 years of marriage Mary demonstrated a resilient and beautiful spirit as she overcame multiple battles with cancer. She was a faithful and loving wife to Donovan and they were blessed with two beautiful children, Kate and Matt. 
Mary was a teacher in Faribault, Minnesota, spent time as a driver for UPS and worked at Gould's Jewelry and the White Porch in Glencoe.  She was most recently working at Gruenhagen Insurance Company. Mary was a well recognized and accomplished gymnastics judge.  She was able to travel the state judging competitions with a group of local ladies. Mary also coached volleyball for the Glencoe Eagles (now Panthers) and was appointed to serve on the State Board of Dentistry, a position she held for 9 years. 
With an eye for interior design and a passion for making beautiful gardens spring to life Mary poured her love for beauty into their home in Plato. Mary was the ultimate hostess and a genius in the kitchen; always going out of her way to make room at her table for friends and family.
Mary's love for people and relationships ran deep. Profoundly affected by her decision to follow Jesus Christ Mary had a gift to see everyone she encountered as a child of God. Mary was part of the Living Rock Church Family where she faithfully served as a deaconess and gardener extraordinaire. One of her joys and passions was sharing and leading others through Bible studies. Through these studies Mary loved developing community and challenging people to see God in a new and profound way.
Mary loved being outside and was an accomplished quilter.  With her nurturing nature, Mary and Donovan hosted 10 exchange students through the years from across the world.  Mary enjoyed life and loved to laugh. At family gatherings you could find her laughing with her sisters or chasing one of her five grandchildren around the house.  Mary loved loving people, and perhaps her greatest joy was the love she both gave and received from the little ones who called her "Grammy."
Mary passed away on October 30, 2015, at her home in Plato, Minnesota, at the age of 62 years and 17 days.
Together our hearts remember Mary and her legacy of love.
Mary is survived by her:
Husband, Donovan Buckentin of Plato, MN;
Daughter, Kate Freer and her husband, Aaron of White Bear Lake, MN;
Son, Matt Buckentin of Bingham Lake, MN;
Grandchildren, Gracie and Mattie Buckentin, Nash, Mila and Knox Freer;
Sisters, Doris Nordbye (David) of Owatonna, MN, Ruth Beneke of Glencoe, MN, Carol Haukos (Kim) of Glencoe, MN;
Brothers and Sisters-in-law, Charleen Engelmann (Loren) of Plato, MN, Rodney Buckentin (Charlene) of Plato, MN, Rob Kirkpatrick of Colorado Springs, CO, Mary Parpart (Buddy) of Plato, MN, Ruth Harrison (Jim) of Oakdale, MN, Ivan Lilienthal (Cathy) of Delhi, IA, Bruce Lilienthal (Nelva) of Arlington, MN, Kim Baglien (Jim) of Oregon, Gene Lilienthal (Cyndie) of Indiana, Kathy Pulchinski (Tony) of Corcoran, MN, Mavis Lindstrom (Jeff) of Andover, MN;
Nephews, Nieces, other relatives and many friends.
Mary is preceded in death by her parents, Ludwig and Margaret Beneke; Father and Mothers-in-law, Werner and Lena Buckentin, Lorraine Buckentin; Sister, Lee Kirkpatrick.