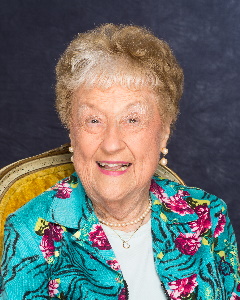 Service Information
Maxine Lillian Engwall, age 102, of Hutchinson, Minnesota, passed away on Wednesday, December 28, 2022, in Hutchinson.
Memorial Service will be held on Monday, January 9, 2023, at 11:00 A.M., at New Journey United Church of Christ in Hutchinson, Minnesota, with interment at a later date.
Gathering of Family and Friends will be held on Sunday, January 8, 2023, from 5:00-8:00 P.M. at Dobratz-Hantge Funeral Chapel in Hutchinson and will continue one hour prior to the service at the church.
Luncheon to follow at the Crow River Golf Club in Hutchinson.
Memorials preferred.
Visitation/Gathering
Dobratz-Hantge Chapel
899 Highway 15 South
Hutchinson, MN
Website:hantge.com
Service
New Journey United Church of Christ
31 4th Street SW
Hutchinson, MN
Funeral Chapel
Dobratz-Hantge Funeral Chapel
899 Highway 15 South
Hutchinson, MN 55350
Phone:(320) 587-2128
Obituary
Maxine Engwall, affectionately known as "Max," of Hutchinson, MN, passed away on December 28, 2022, at the age of 102. She will be remembered for brightening the day of those around her with her warm smile. She loved telling jokes and sharing stories of her life…there are too many to count. Maxine always felt she had it all, and often remarked what a great 'go around' it had been.
Maxine Lillian Engwall was born April 18, 1920, in Osceola, Iowa–a community 40 miles south of Des Moines–to Ulysses Samuel and Lillian Mae (Cofield) Bond. She had one older brother, Ugene. Her father, a jeweler and watchmaker, opened U.S. Bond Jewelry in Osceola. The business remained in the family for 102 years.
Maxine received her elementary and high school education in Osceola and attended the University of Iowa. She began her career in media and spent her first years in radio at KRNT in Des Moines. After moving to Hutchinson, she hosted the radio interview program, "Middays with M.L.E." for KDUZ, and later the video program, "Out and About with Max" for HCVN. Her exuberance for life and love of people was always reflected in these endeavors.
Glen and Maxine married in Hollywood, California, on May 13, 1948. Their wedding was broadcast on "Bride and Groom," a popular ABC radio program. For 50 years, Glen and Maxine shared a loving, devoted partnership. They entertained frequently on the porch, hosting many memorable parties over the years. They traveled extensively and spent winters in Hawaii and Florida.
Glen and Maxine were blessed with two children, Greg and Barb, and four grandchildren, Tom, Dan, Laura, and Sam. Maxine's children and grandchildren were the treasures and joys of her life. And she sure loved talking about them!
Maxine was a member of the First Congregational Church and served on many committees and boards. She belonged to the Order of the Eastern Star and was a long-time member of the P.E.O. Sisterhood. She spent many years as a legal secretary and later with the hospital, Burns Manor, and Harmony River. She was a friendly face to all and loved to welcome visitors with a 'joke of the day.' In 2019, Maxine was named Hutchinson Jaycees Woman of the Year and enjoyed a summer full of parades, parties, and new friends.
Max was 'one in a million.'
Maxine is survived by her daughter, Barb Mahler (Steve); daughter-in-law, Jeanne Engwall; grandchildren, Tom (Nikki), Dan, Laura Engwall, and Sam Mahler; nieces and nephews and MANY friends. Maxine is preceded in death by her husband, Glen Engwall; son, Greg Engwall; brother, Ugene Bond; and parents, Ulysses and Lillian Bond.