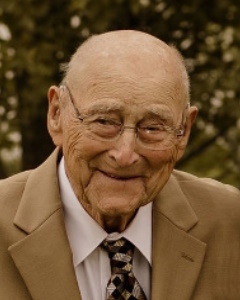 Service Information
Melvin G. Kohls, age 90, of Brownton, Minnesota, passed away on Sunday, February 12, 2023, at the VA Medical Center in Minneapolis, Minnesota.
Memorial Service will be held on Wednesday, February 15, 2023, at 11:00 A.M. at Immanuel Lutheran Church in Brownton.
Gathering of Family and Friends will be held one hour prior to the service at the church.
Visitation/Gathering
Immanuel Lutheran Church
700 Division Street
Brownton, MN
Service
Immanuel Lutheran Church
700 Division Street
Brownton, MN
Funeral Chapel
Dobratz-Hantge Funeral Chapel
899 Highway 15 South
Hutchinson, MN 55350
Phone:(320) 587-2128
Cemetery
Immanuel Lutheran Cemetery (Brownton)
5th St.
Brownton, MN
Obituary
Melvin Gustav Kohls was born on February 29, 1932, to Harold and Ella (Zimmerman) Kohls on the family farm in Penn Township, McLeod County, Minnesota. He was baptized as an infant and was later confirmed in his faith as a youth on June 2, 1946, both at Immanuel Lutheran Church in Brownton, Minnesota. He attended two different one room schools before finishing his formal education at Immanuel Lutheran Church School.
In 1957, Melvin entered the United States Army, serving a year in Germany as a tank mechanic. He took this opportunity to travel extensively while stationed overseas. Melvin returned home to the farm in 1959. In addition to farming, he was employed at 3M in Hutchinson for 32 years.
On December 21, 1963, Melvin was united in marriage to Marjorie Mills at Vineyard Methodist Church in Hutchinson. They were blessed with two children, Pam and Randy. They lived in Brownton until 1976 when they returned to the family farm south of Brownton.
Melvin was an active member of Immanuel Lutheran Church, serving as Collector, Board of Education and Deacon.
As a family, they loved to travel, first in a pickup camper and later a motorhome. Travels included all 50 states, most of Canada, Puerto Rico and St. Thomas. Melvin also loved to hunt and fish, making many trips into Canada for the "BIG" ones. His greatest joys were spending time with his family and watching his children and grandchildren participating in their 4-H projects at the county and state fairs and their school activities.
Melvin passed away peacefully on Sunday, February 12, 2023, at the VA Medical Center in Minneapolis, Minnesota, at the age of 90 years. Blessed be his memory.
Melvin is survived by his:
Wife, Marjorie Kohls of Brownton, MN;
Children, Pam Asmus and her husband, Mark of Carver, MN,
Randy Kohls and his wife, Elizabeth of Kissimmee, FL;
Grandchildren, Adam Kohls and his wife, Noelle, Ryan Kohls, Nathan Kohls, Jonathan Kohls and Anna Asmus;
Sister, Jeanette Larson and her husband, Dennis of Hutchinson, MN;
Many other relatives and friends.
Melvin was preceded in death by his Parents, Harold and Ella Kohls; Granddaughter, Kendra Kohls; Parents-in-law, Roy S. and Anna (Wroge) Mills; Brother-in-law, Lee Mills.