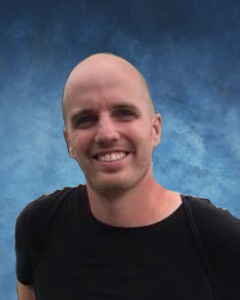 Service Information
Michael A. Fuchs, age 37, of Hutchinson, Minnesota, passed away on Wednesday, June 22, 2022, at Harmony River Living Center in Hutchinson.
Memorial Service will be held on Thursday, June 30, 2022, at 11:00 A.M. at Peace Lutheran Church in Hutchinson with interment in the church cemetery.
Gathering of Family and Friends will be held Wednesday, June 29, 2022, from 5:00-8:00 P.M. at Dobratz-Hantge Funeral Chapel in Hutchinson and will continue one hour prior to the service at Peace Lutheran Church.
Visitation/Gathering
Dobratz-Hantge Chapel
899 Highway 15 South
Hutchinson, MN
Website:hantge.com
Service
Peace Lutheran Church
400 Franklin Street SW
Hutchinson, MN
Funeral Chapel
Dobratz-Hantge Funeral Chapel
899 Highway 15 South
Hutchinson, MN 55350
Phone:(320) 587-2128
Cemetery
Peace Lutheran Cemetery (Hutchinson)
205th Drive
Hutchinson, MN
Obituary
Michael Allan Fuchs was born on March 21, 1985, in Hutchinson, MN. He was baptized on April 7, 1985, at St. John's Lutheran Church in Cedar Mills, and was confirmed at Peace Lutheran Church in Hutchinson, MN. Mic graduated from Hutchinson High School in 2004. He earned a bachelor's degree in accounting in 2014 from Mankato State University. Later, he relocated to Seattle, WA where he briefly worked different jobs before settling in with a position at Fred Meyer for several years. He reunited with his brother in 2016 where they lived together in Boise, ID. In 2018, he relocated to Shenzhen, China where he worked as an English teacher for 2 years. In 2020, he returned to Boise where he was later diagnosed with glioblastoma, an aggressive form of brain cancer. The following year, he moved back to Hutchinson, MN with his parents. He passed away on Wednesday, June 22, 2022, at the age of 37 at Harmony River Senior Living Center.
In the past decade, Mic became well-traveled: he volunteered throughout South Africa and New Zealand; he developed an appetite for adventure such as skydiving, bungee jumping, glacier hiking, horseback riding, caving, and ziplining; he traveled with his brother across the US, Canada, Denmark, and Sweden. While living overseas, he also spent a considerable amount of time exploring the Philippines. There is no doubt that he lived his life to the fullest.
Mic had a lot of interests beyond traveling, including having a strong passion for a whole food plant-based diet, especially in his last several months. He was very enthusiastic about studying languages and could speak and read Chinese, Korean, German, and Spanish. He was so passionate, he continued to study it until his final days. He loved movies and enjoyed video games, music, reading, animals, and fitness.
Mic left a legacy of always going after what he wanted in life no matter what challenges were in front of him, including his battle against cancer. More than a brother, son, and friend, he was a role model and made a lasting impact on the lives of many.
He is survived by his parents, Shirley and Allan Fuchs, his identical twin brother, Matthew Fuchs, and sister Jackie Fuchs. He is preceded in death by his grandparents, Elizabeth and Clinton Treichler and Alice and Elmer Fuchs, uncles Butch and Glen Treichler, and aunt Barbara Fuchs. Blessed be his memory.